Peaches is rather fond of my shopping bag. She loves to play, sleep and hide in it. The other day it was in the middle of the hallway so I kind of gently tried to kick it aside (I had my hands full). But low and behold, it wouldn't budge! hmmmm I wonder why?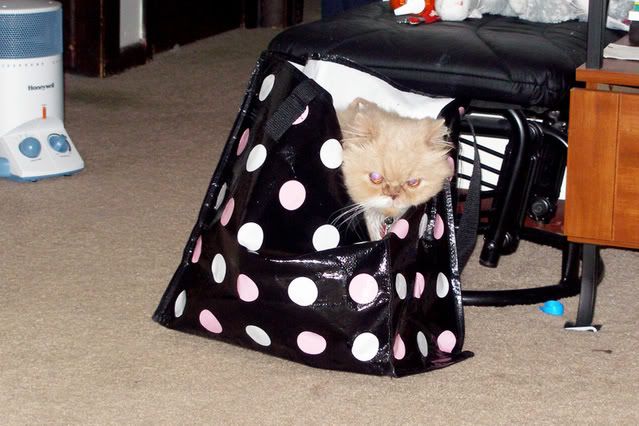 What IS she doing?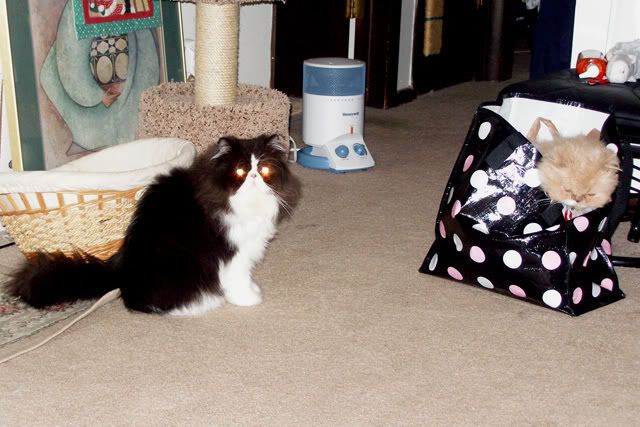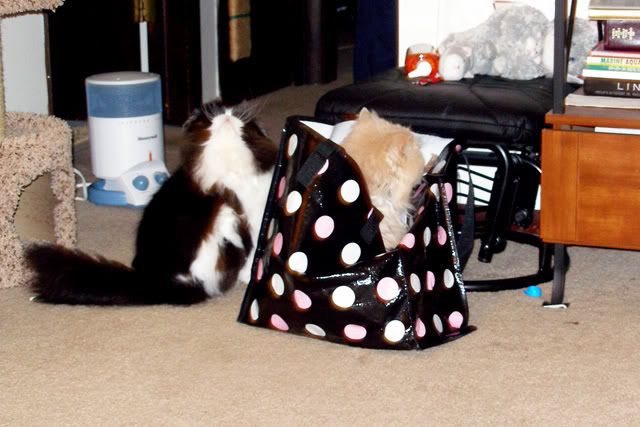 Man... I'm walking away from this one. I just don't get that woman sometimes.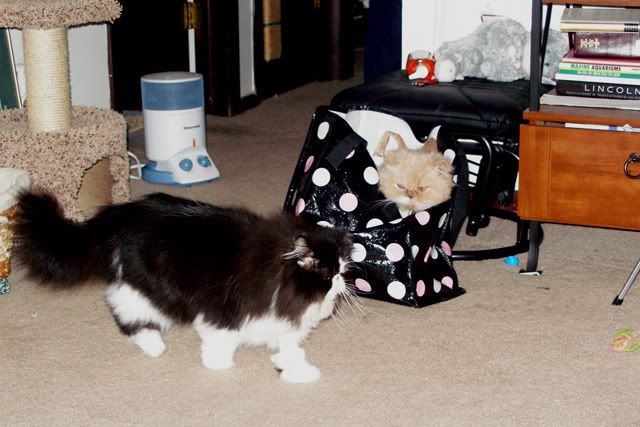 I'm going back to the real toys.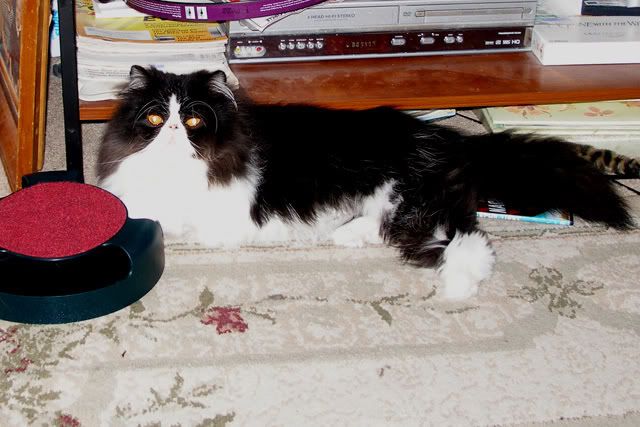 I'm so much better then that... Real men don't sit in shopping bags.