I can't remember how old she was in these pictures, maybe around 2-3 months. She's the blue healer/begal/little bit of rat terrier, mix. Or should I call her a "Bluegalrat" and call her a designer dog
This is Knockout!!!!
This is me making kissy faces at her!
(and yes, that blue beast was mine)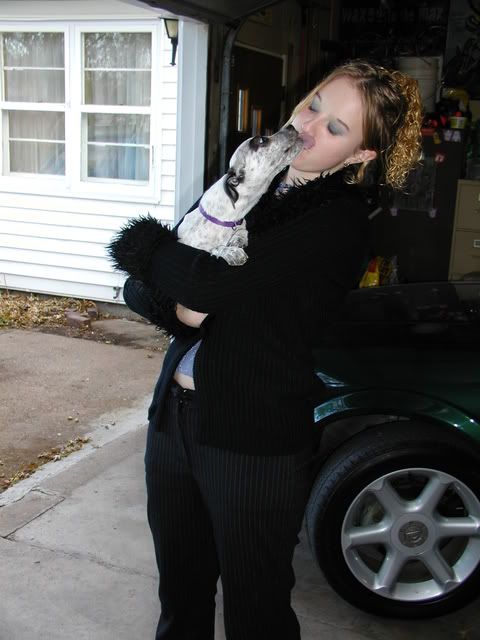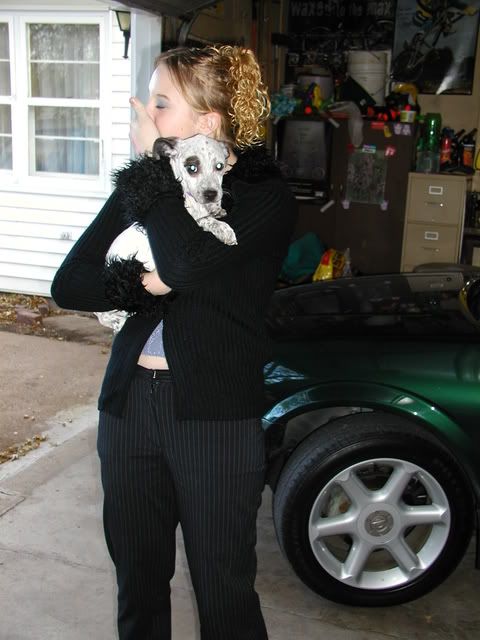 And she still makes that same pathetic face today
She's a kill.
Awww.... I don't know how my mom caught those pictures but they are great aren't they!!!
P.S. I CAN'T stand it when dogs lick my lips....
She's six years old now and KNOWS I don't like to be kissed and my mom will say, "Give her a kiss her Knockout!!!" and she'll get all excited and wiggly and I'll give her the look. Then she'll look at my mom and my mom will shake her head yes and Knockout will run over and give me a kiss real quick. She's so proud of herself after that