i noticed that my milo seems to have competition in the shape of another very handsome young man, so he is issuing a photo challenge!
i was an unbelievably cute kitten, but hey, look at my buddy!
i love a good laugh with my friend. (ok so he's sleeping, i thought it was funny!)
i'm extremely well travelled! (er, 3 trips to the vets count?)
sleeping beauty or what!!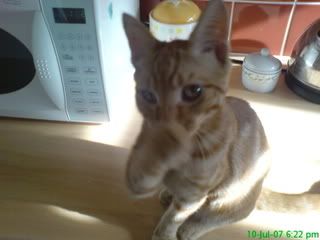 of course i'm terribly modest too!