I went to visit an 18 month old kitty today.
I intended to have to come home and think on it... not make any quick decisions...
But the second I saw her I knew she was the one I'd been looking for all this time =]
When I walked in she was scared yet friendly, trying to sniff me without getting too close or letting me touch her. 15 minutes later she was affectionately biting me and rubbing up against my arm and headbutting me... even when she was timid though, I just knew inside that she was the cat for me.
The foster lady said that she'd been told she's actually a purebred Turkish Van, but that doesn't matter to me much - my god she's gorgeous though.
I have pics =]
Now what I need is a name for her. Her name is Freyer, but it doesn't suit her... and I don't like it for a pretty girl like her.
Can anyone help me think of a cute name for her?
Oh and it doesn't show in the pics - but her tail is biiig and fluffy and black!
She's such a beautiful girl, and her coat is the softest I've ever felt!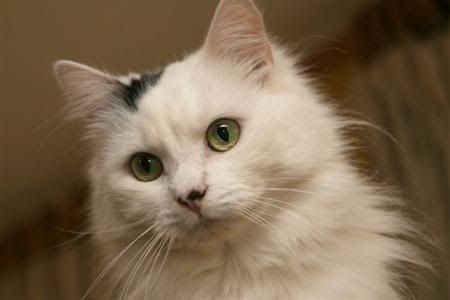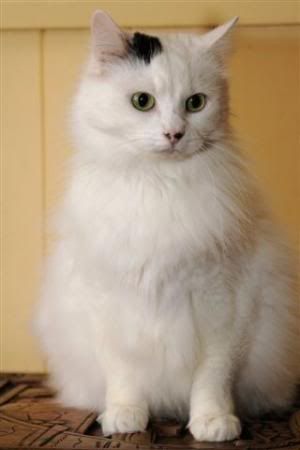 The names I've thought of are...
Polly
Holly
Lollie
So I thought of Polly and wanted to expand my list a little.
Any suggestions welcome
I thought of another name... Cookie!