My Eek decided he wanted a ride!!
Yes he got in there on his own!! What a goofy boy!!
And here's Jax... He didn't want mommy to talk on the computer!!
You silly boy!!
And this is what they did to my table, when they discovered paints!!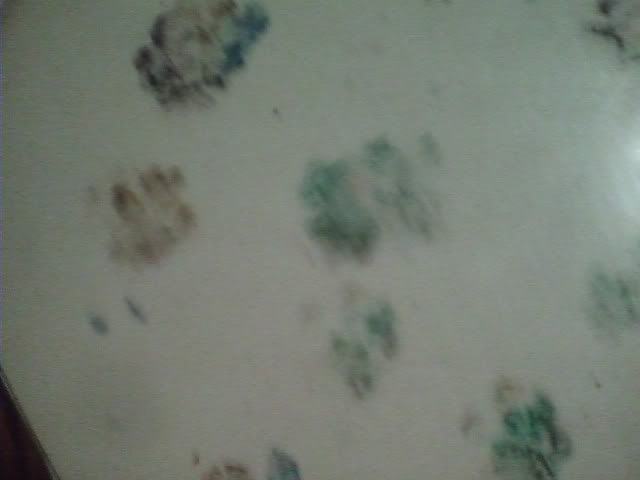 So thoughtfull of you!! To leave your pawprints all over!! Thank you kitties!!