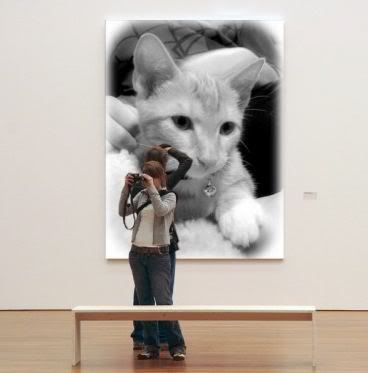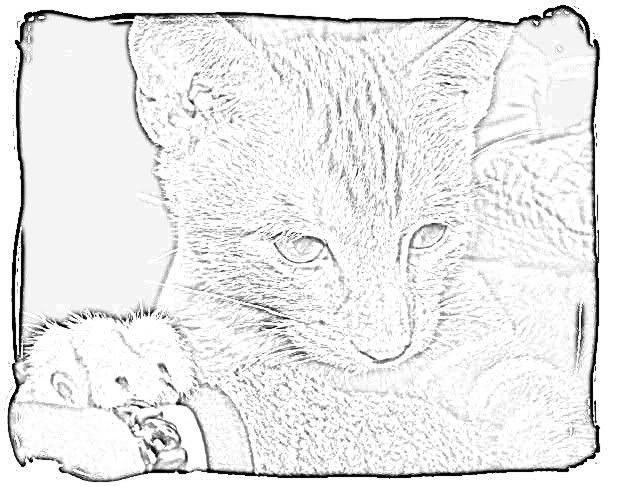 And that was just a little eye trickery! You can make them of your cats, too! Let's see yours!
Go to:
http://www.dumpr.net/sketch.php
If you click on "Museumr" at the bottom, you'll get museum art of your cat. If you cluck on "Pencil Sketches"...you get (you got it!) pencil sketches!
There are also Easter Eggs, Rubik's cubes, Jigsaw Puzzles and more!
Hope you have as much fun as I did!
Let's see YOUR pictures!