Here are some pics of my tuxedo, Kisa May. Comming soon are pics of her places with a special guest tour guide.
Kisa May with Kit, Stripers the Tiger and Amari the Lynx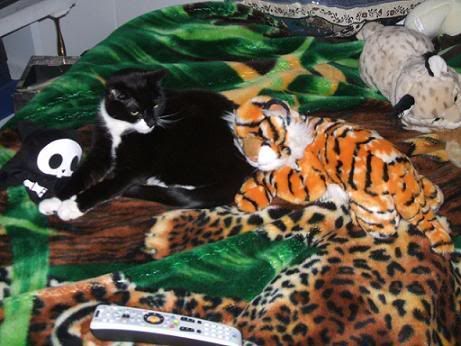 Kisa doing her famous pose. Kit watches.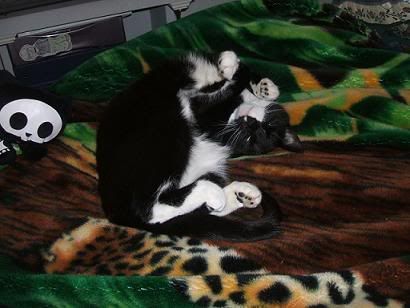 Kisa's not to fond of Kit getting into her photos.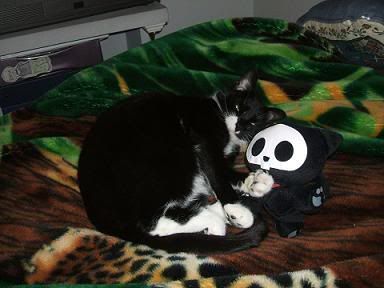 A close up look of her face patterns...and a piece of my artwork appearing to be popping out of her ear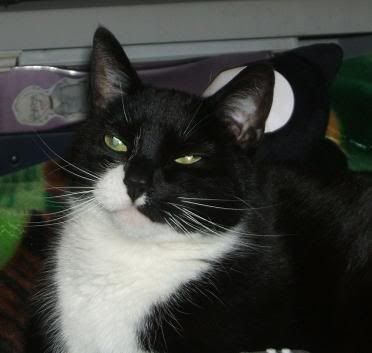 The tigress in her jungle.