It's done!!!
The measurements were 5 feet wide, 5 feet tall and 12 feet long.
I even made a scratching post. I'm so proud of myself.
Everyone checking out the enclosure. They love it.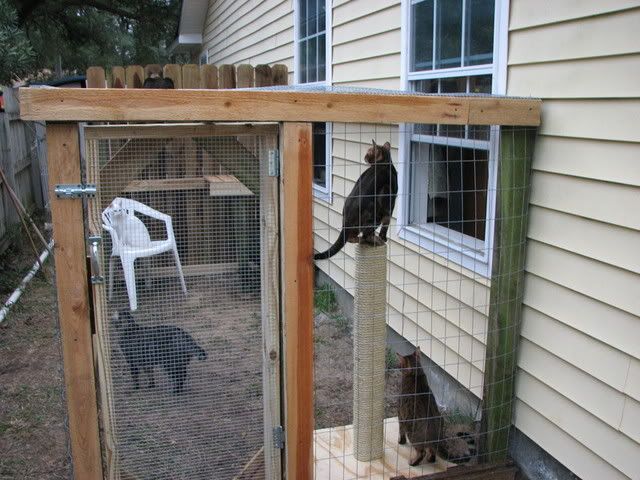 My heroes!
They worked so hard to finish it up. Even as they rolled their eyes at me.
We still have ramps, perches and anything else I can think of to add.