I was looking through some Pics of the cats and I came across a pic of Jack that was taken Thanksgiving Day... and I cant believe how much Jack has grown in the past 3 MONTHS!!!!

You can clearly see in the 2 Pics the size difference and the maturity difference!! (so far
)
Jack Thanksgiving Day with Turkey on his head ((2 days after we got him)):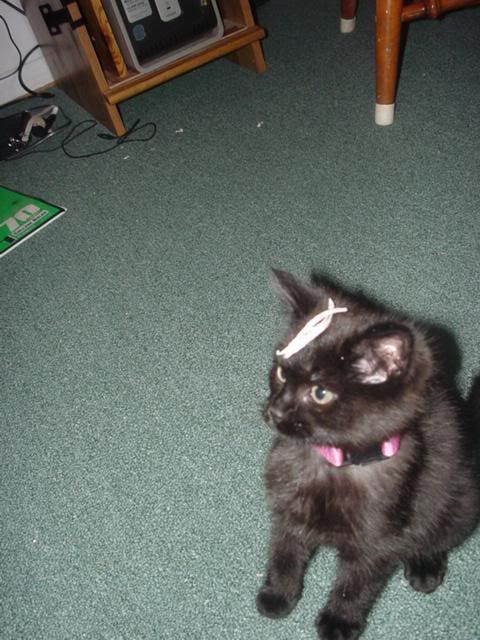 And a pic of Jack I took just 4 min ago: ((yes those are handcuffs.. please ignore them, there just decoration
)) His Baby look is completely gone!!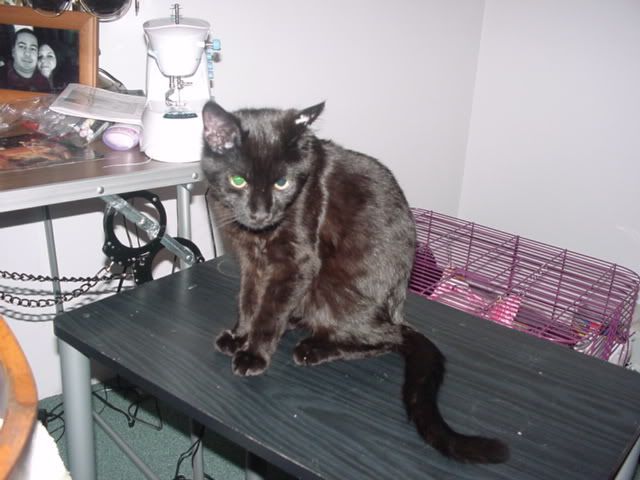 I wanted to share with you guys my amazement with his Growth!! I never noticed it before but now that I got "Then and Now" pics ((of only 3 months difference)).. its amazing they grow so fast!!!