At 75% Off At Cvs
offline
2,244 Posts. Joined 1/2006
Location: philadelphia
who could resist?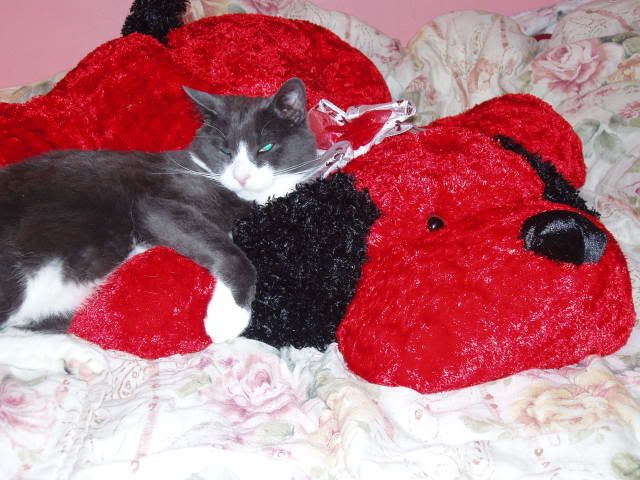 offline
2,345 Posts. Joined 8/2007
Location: Knee deep in cat litter
Obviously Spike couldn't.
Too cute!
Confuzzled :p

offline
8,982 Posts. Joined 8/2006
Location: Rising Sun, Indiana
offline
794 Posts. Joined 10/2007
Thats very cute -- I didn't realize they made cat beds like that one
A Child At Heart

offline
2,132 Posts. Joined 11/2006
Location: In the snow!!!!
That is the most amazing, lifelike kitty I have ever seen!!! I can't believe it was 75% off...lol!!!!
offline
17 Posts. Joined 12/2007
Location: Louisiana
AWWWW! It looks it could have been a million dollars to Spike!
offline
856 Posts. Joined 1/2008
Location: Hampton Roads, Virginia
lol! That's adorable!!
offline
1,831 Posts. Joined 11/2006
Location: Toledo,Ohio
Too cute!
Army Meowmy

offline
1,883 Posts. Joined 6/2007
Location: Fayetteville, NC
Oh my gosh, now I want one!!!
xocats

offline
20,509 Posts. Joined 3/2005
You forgot the cuteness warning.
x Princess x

offline
6,454 Posts. Joined 6/2007
Location: Telford (UK)
adorable!
Foster Meowmy Extrodinare

offline
22,224 Posts. Joined 4/2005
Location: USA
oh my goodness that is adorable!!!
offline
51 Posts. Joined 2/2008
Location: Las Vegas
Haha, looks like Spike's claimed that one.
This picture made my heart melt.
offline
3,591 Posts. Joined 7/2007
How sweet! Spike looks like a happy boy laying on that
Thanks for sharing that photo!
All kitties need love!

offline
20,447 Posts. Joined 11/2005
Location: NE OH
Spike has definitely found his Valentine!!!