Finally got a few got shots of the boy that has been dubbed Vinnie. He a lover boy extrodonaire! Very very sweet, and chubby :-) Loves Da Bird already, although he tires quickly!
"Yes, I know... I am the royal handsomeness...."
"I shall turn my laser beams on you if you do not bring me food...".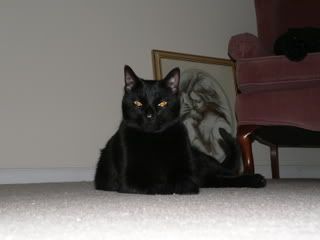 "Too much work to "stand" and chase Da Bird.."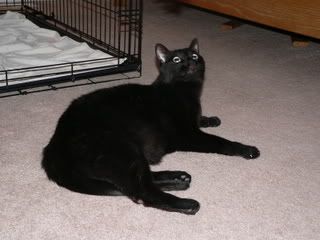 "Could you move away and leave me to starve?? How could someone not love me after I've spent my three years loving them?"
AND...
Making a guest appearance.....
Jinxy- my very photogenic boy
Shellbie-
Kailey and Penny playing "Avoid the camera", which by the way, Penny leaves for her new home this Sunday :-) I'm gonna miss the little diva...
And finally, bottom - up, Bandit, Shellbie, Penny