Jack hanging out on my Desk...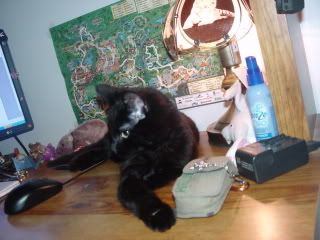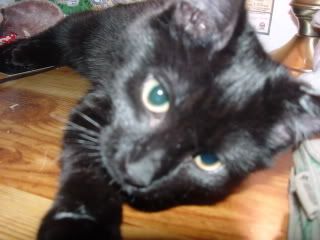 This is a pretty pic but still a lil dark.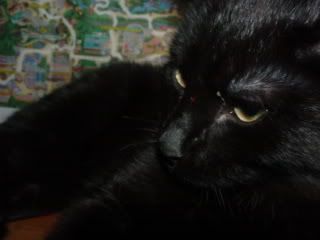 He got a hold of my Camera Strap..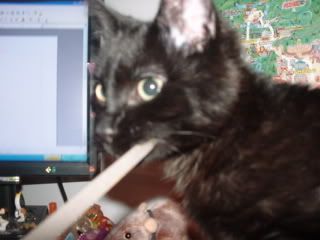 I think this is the prettiest pic of Jack ive taken yet!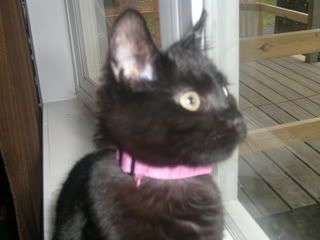 Jack annoying King...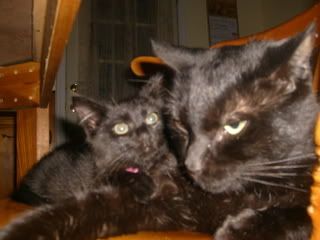 Is this not a sign of a Strong Bond between Cat and Human?!! ((thats my brother and King btw))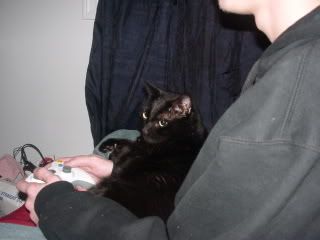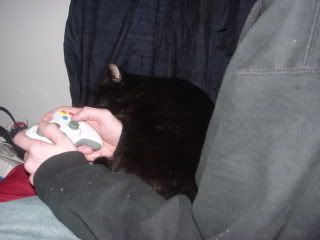 Jack being a Noosence (sp.?) in my messy room... ((look at his eye!))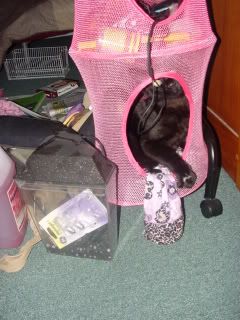 Kings nose looks funny! lol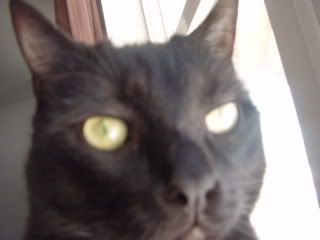 I dont take many pics of Pinky cause he usually looks mean.. like this..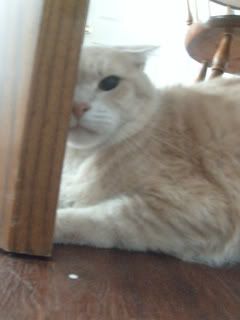 But he looks surprisingly calm in this pic..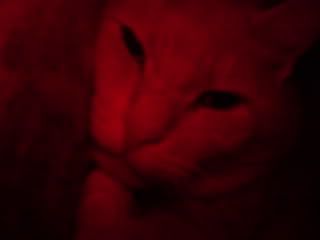 Thats all.. hope you like!!