My appointment today went great!!
The doctor was having trouble with the doppler so we got a bonus ultrasound!! He said everything was going great and that "the baby was huge!".
That explains why I've ate like a cow for the past month and only gained 5 oz. Not to mention the fact that I already have a little baby belly.
This is from my appointment at 9weeks: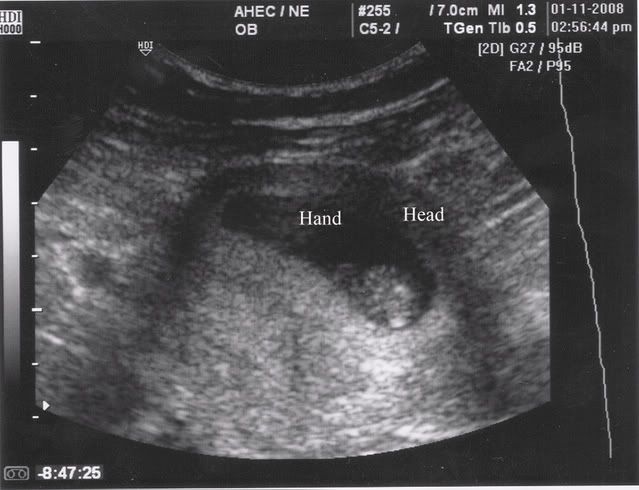 And this is the one from today at 13weeks 3days: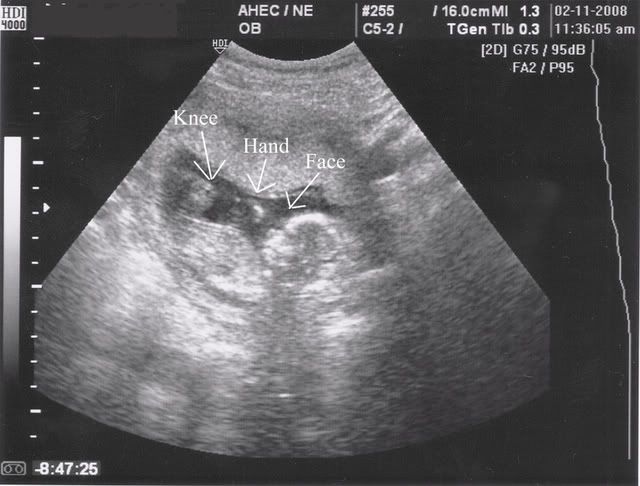 We're SO excited!!!
The ultrasound to find out the gender is scheduled for April 1st! I can't wait to find out so I can start the nursery!!
Thanks so much for all the calming vibes this weekend!!