Last year I found this site when my first ever Ragdoll kitten died from FIP. I found so many careing, helpful people here. The breeder of my first kitten was so wonderful. She has given us this very adorable male seal lynx bicolor as a replacement. We are so in love with him. We have named him Second "Chance".
Here is another of him with his eyes halfway open. He was all tuckered out after playing with Da Bird.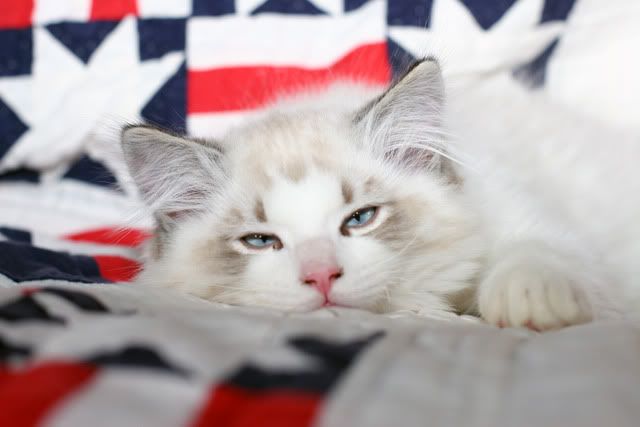 Oh, those aren't eye boogies. He has dark point in the corners of his eyes. Well, maybe one small boogie.