well I live out in the middle of nowhere, and I milk at a neighboring Dairy. Its almost my home away from home as I am there practically twice a day to milk. well its been a lil "crusade" of mine to spay and nueter each and everyone of them. Its been a slow process, but out of 12 I only have 4 left. whew. I have named them all and have grown fond of them. Even though I am allergic to cats.
I think my funniest story is Of a black tom I named Riot after a long battle to catch him and tak him ot the vet. he would let me touch him once in a while. but that night he was crazy! Well he got nuetered and I made sure he handled it well then let him free back at the barn. well he hates me now
its like he is saying I ruined him!
Riot!
My favorite baby is a lil black female she is an adult. I named her Summer. when I first started working there she was just a lil kitten playing out in the field with her siblings. Her mother was a small tabby. Sadly b/c I couldnt catch the momor babies all of the babbies were pecked of by hawks. Summer was the only one to live. The mom I found dead in an outbuilding. she had mange.
I finally caught her in a havahart trap and tamed her down..much to my protesting allergies. She follows me around like a puppy. she has the quietest meow I have ever heard.
this is Summer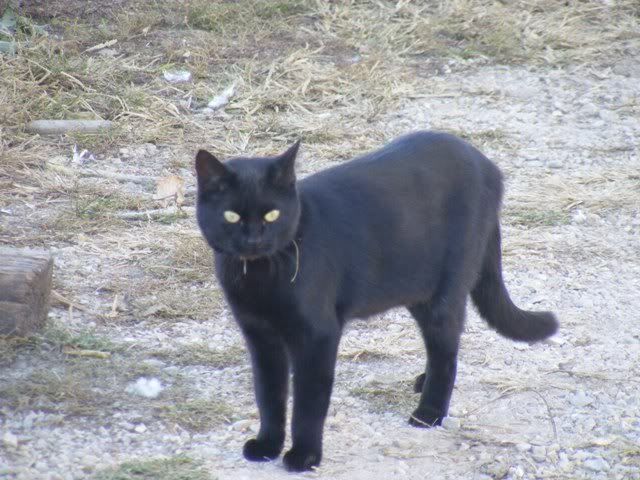 this is Coonie she is really wild. I think I have held her like 4 times.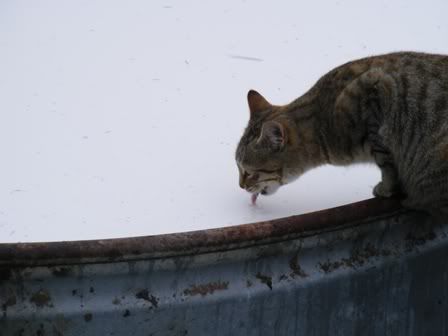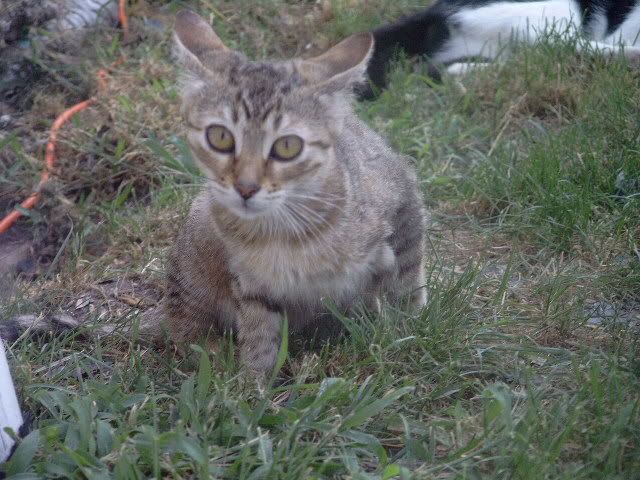 this is coonies sister Chloe (And my dog Lady )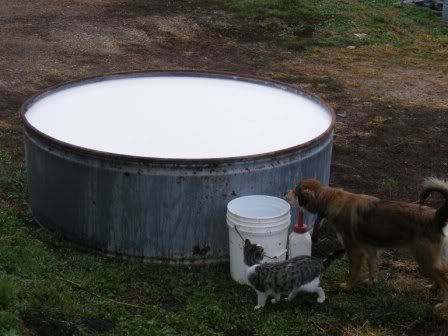 and yes ..that is a big ole bowl of milk
chloe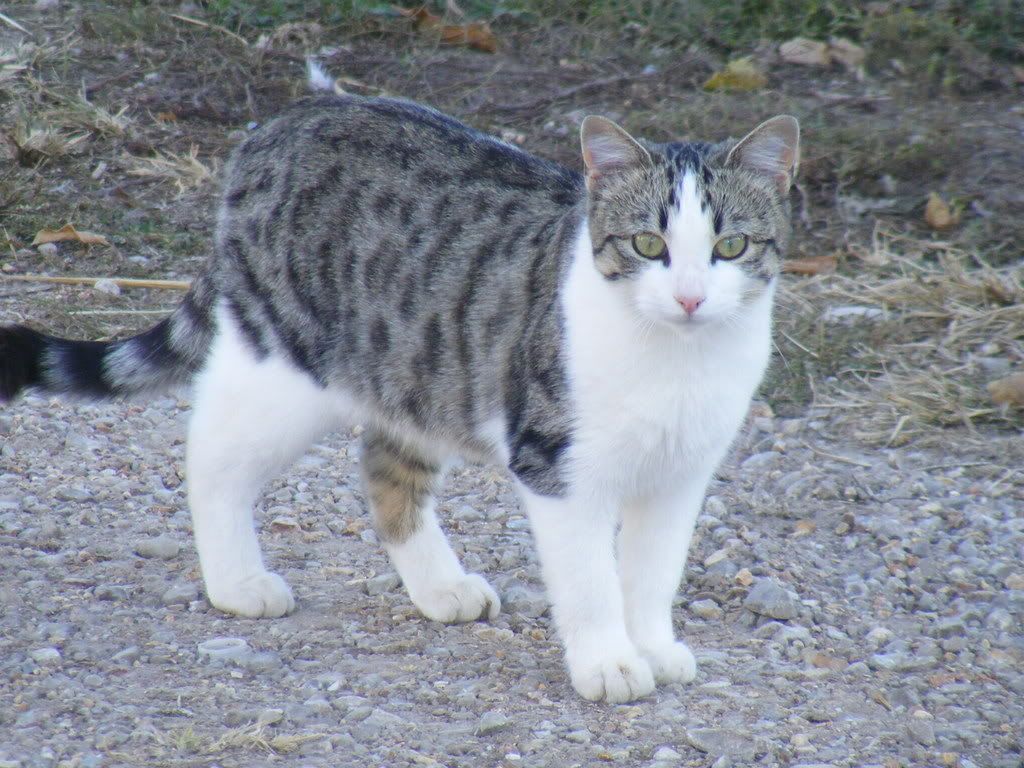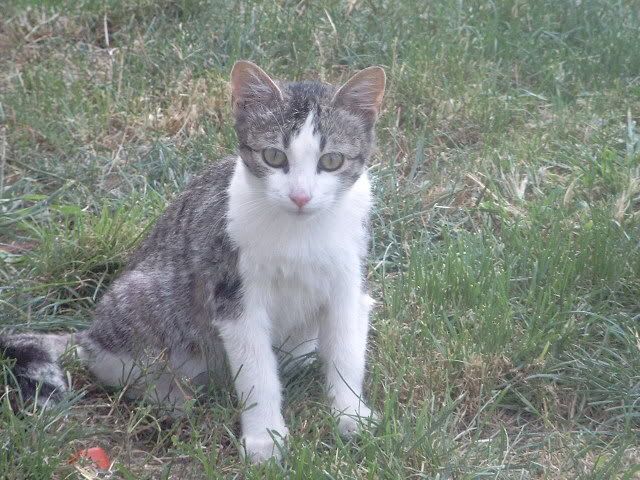 this is Tiger she is a sweetie.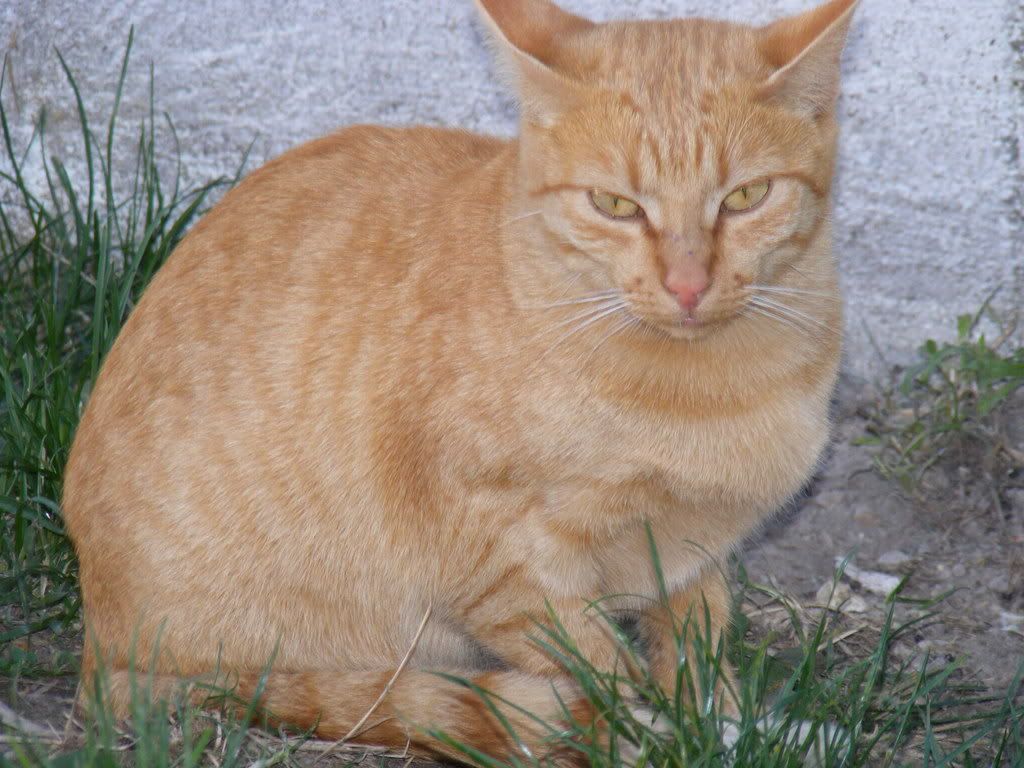 this is Shadow. since I got him fixed he is a big Baby and prefers to be at my feet.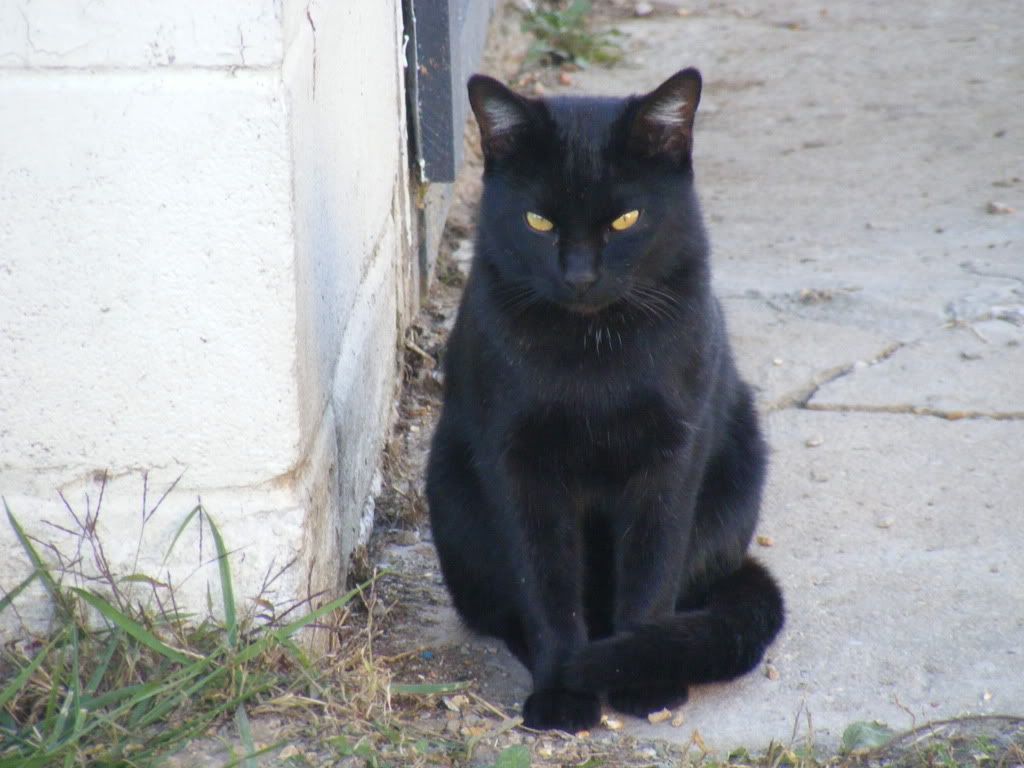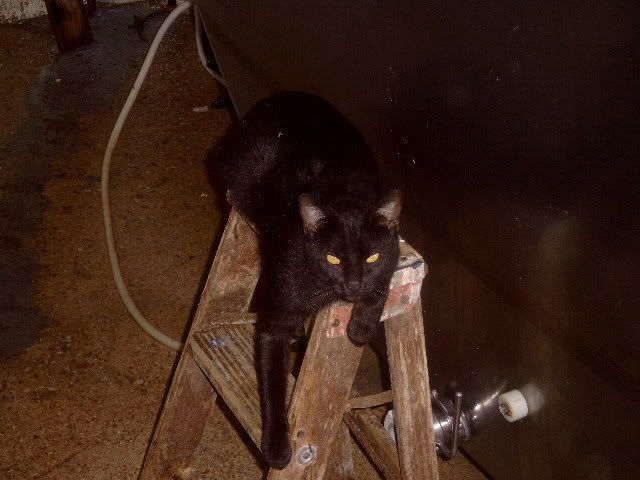 this is Socks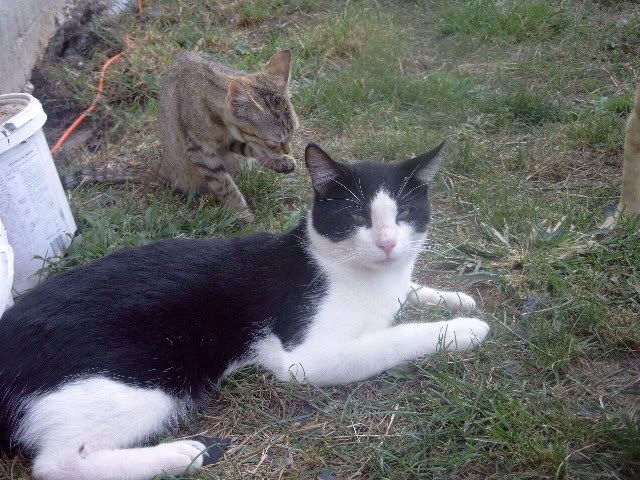 the other fur babies come and go and are vey wild. and I havent got the chance to take there picture yet,