Well I took out the camera yesterday and shot some piccies of the kitties...boy is it hard to get THREE kitties to look at ya at the same time...Lol!!!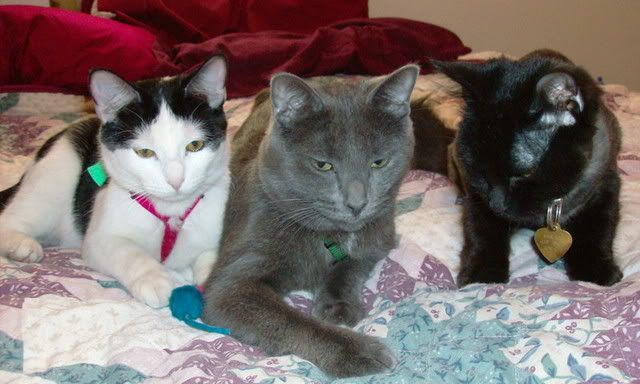 Brazil "Yay, I caught it!!!"
Martha Mae and Brazil "This is the LIFE!!!!"
Faith...Oh NO A NAKED KITTY!!!!!! Yep...I shaved her...She was having a hard time shedding out the rest of her baby coat (most likely due to her previous 'bad health' when I got her), so I clipped her down...She's already growing her coat back in really fast, and she has shed out the rest of her dead coat.