Hi My name is Mandie
Today I adopted two bengals.
The male is a charcoal with black spots and the female is a Melanistic
We are still working on names and pics
though I have one of the male though it doesnt show the true beauty of his coat.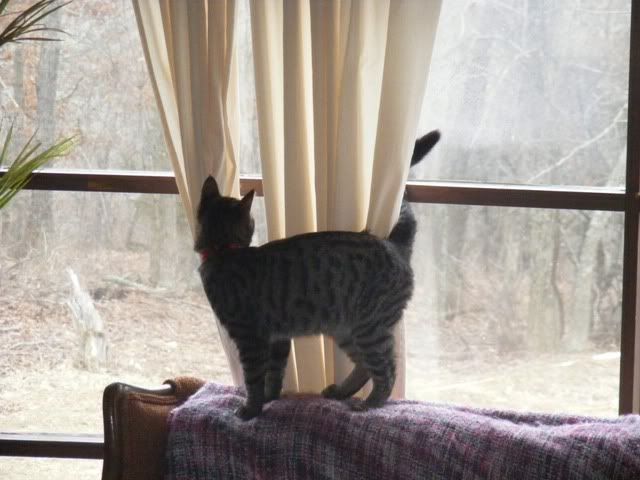 both are still under a year. the female is younger and today she lost two teeth .