Sometimes, life is not easy. I get sick, I'm exhausted, I don't even want to eat anymore...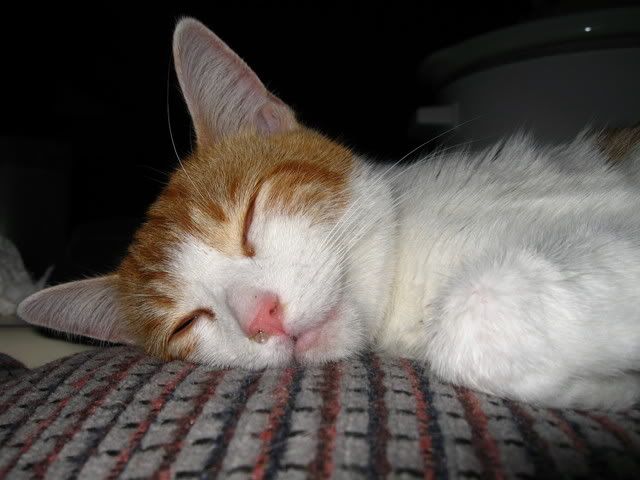 I even hide under blankets to make sure I don't get bothered. I'm so tired, I don't remember last time I dared to open my eyes.
I don't know what I would do without my sister. She's not just my sister, actually, she's my best friend too. She cares for me. When I'm down, she comes to me.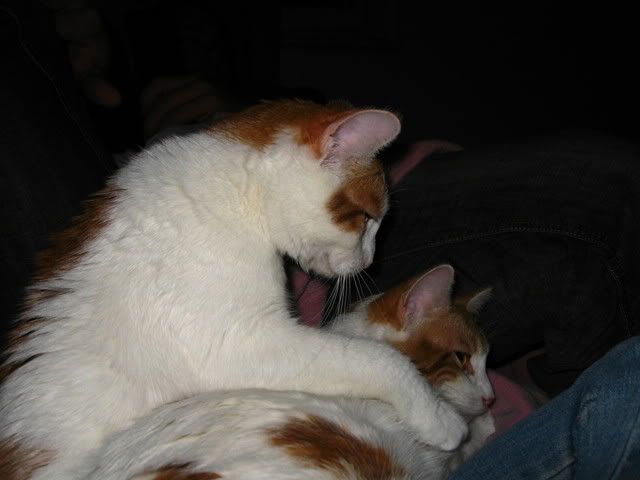 Then she holds me to comfort me.
She also rubs her head against mine. It's her way to say she loves me. I know because she stares at me tenderly, she hugs me and then she kind of pets me with her head.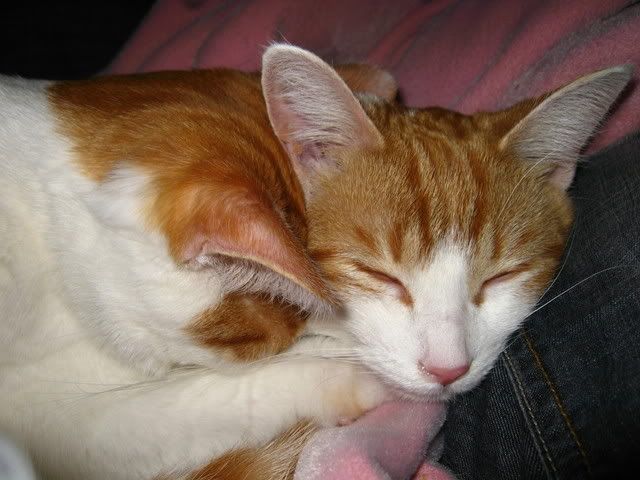 It makes me feel so much better when I know that I can count on someone no matter how I feel. Sometimes, it's just what I need to get going and then I force myself to eat even if it hurts my throat. After all, that's what I need to recover. See? I already feel better...