Sorry the pics aren't great but that little thing is pretty nervous.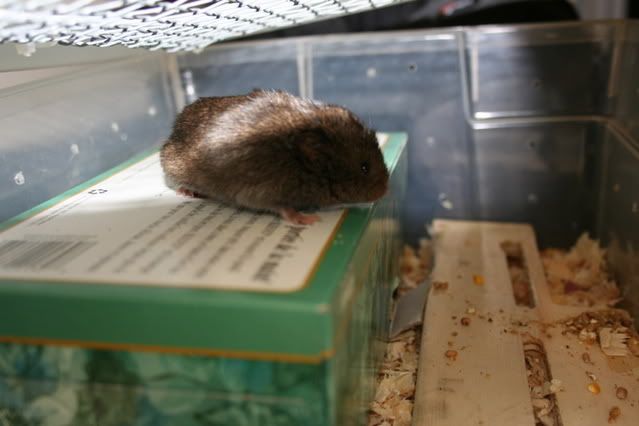 Any guesses as to what that is?
No?
It's a vole. And no, they're not supposed to be kept as pets. But someone saw that one in a parking lot and thinking it was a pet, picked it up. I ended up with it after they told me they were bringing me a "mouse" they found.
That thing is really cute and surprisingly tame (voles are supposed to be anything but tame). But it's also very unhappy to be in a cage. I will release it in the forest this weekend (after talking to a biologist about the options).