I finally finished Hennessy's climbing wall (my cheap kind cat-tree!) I had it up but the bottom one pulled out of the wall when he stood on it... I thought I'd traumatized him!
But it's fixed and he likes it!
This is him up on the top one...
He can look out the window...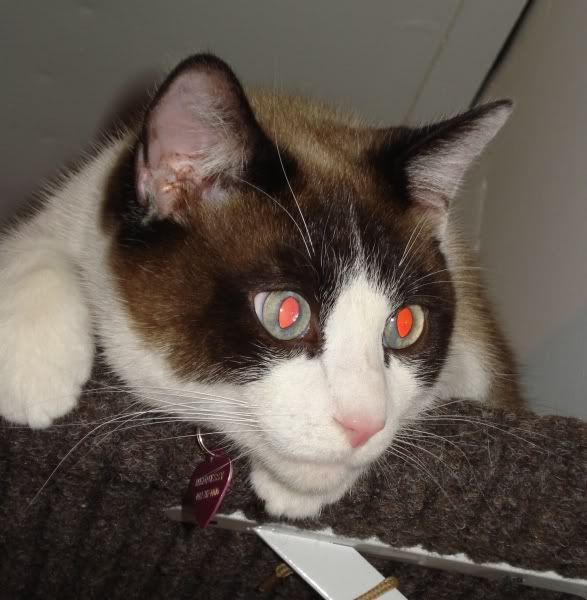 And BTW.... No touchy his shelf!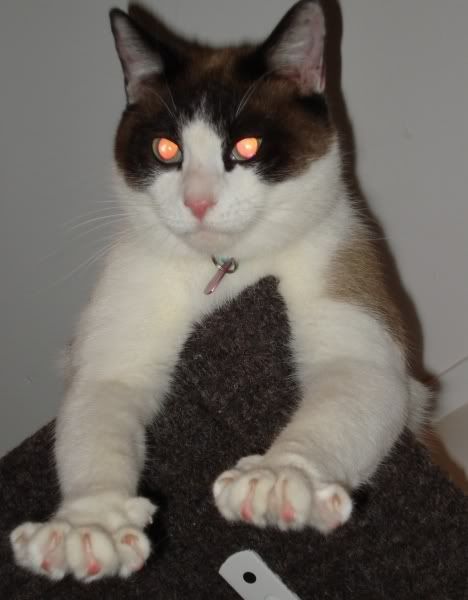 Success!