Bless him
He had his dental done yesterday and they found he already had 5 teeth missing and they removed 2 others. One being an upper canine that had a root abscess
and it had caused a sinus on the gum where it was draining.
He was very well behaved apparently, which was a suprise
Anyhoo, he is home and feeling sorry for himself especially as they clipped all his claws really short. The first thing he wanted was food
So here`s a few pic`s of my weary little soldier
Last night was mostly spent in this position!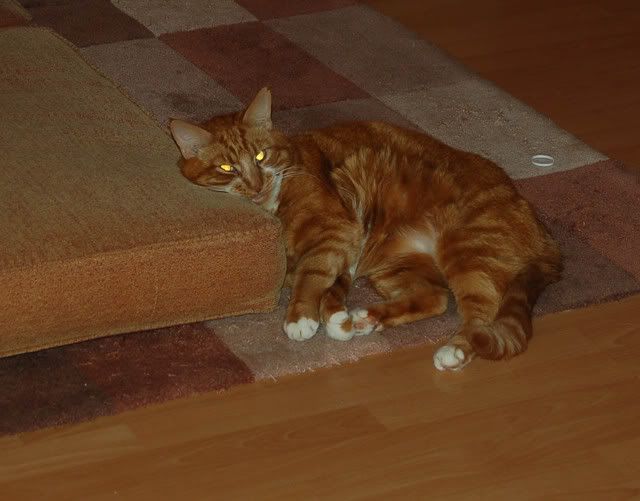 This morning he looked a bit better.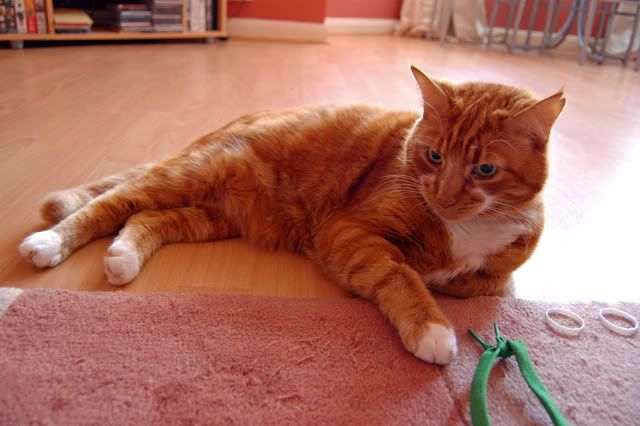 At the moment he`s still not himself but he`s tried playing with his new shoe laces that mummy got him specially but cant work out why he can`t get his claws into them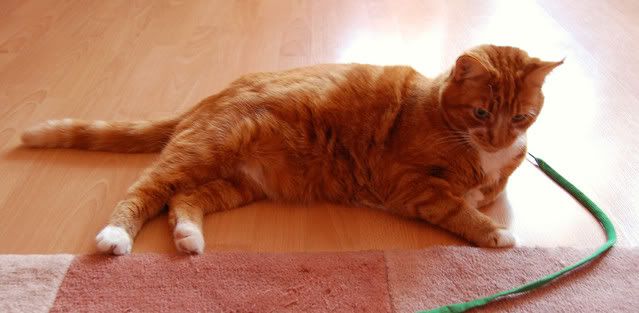 Last but not least, his 'I am not amused' face!