Sigh...
Ferdinand is fat. Wasn't when I got him, but now he is. I feed him Technical "urinary" health food, not cheap stuff but it seems pretty good, his coat is gorgeous. Urinary health due to the fact that I read somewhere that tabbies are prone to UTI. And I want to minimize the chance of that since I have had a cat with it and it's not fun.
That said, we're feeding him 1 cup a day like the bag recommends or slightly less sometimes. However he gained quite a bit of weight as you can see from the below pictures. Still one handsome dude but I'm wondering if we should put him on a diet. Any suggestions?
He's not very active(indoor cat) and is about 2 1/2 years old. He does not play very much and is too smart for his own good.... just waits for the laser pointer to come back to him. LOL
Anyway, for comparison here are the pics. Not the same angle but it does not need to be, a few months ago when we got him in August or September: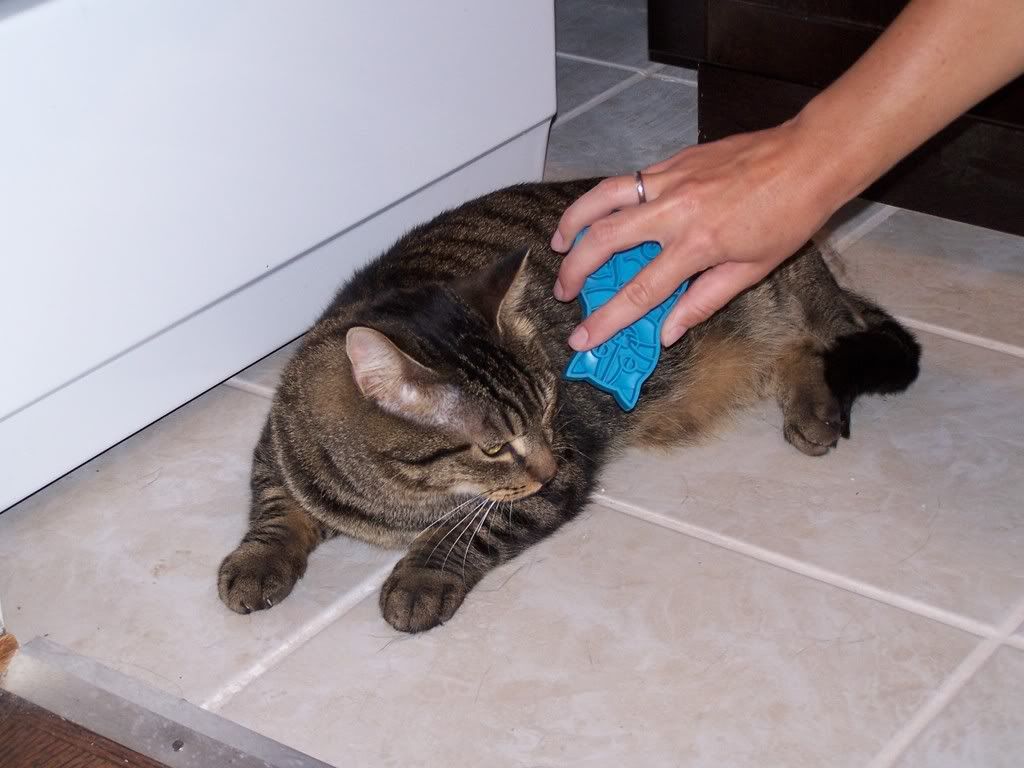 And today!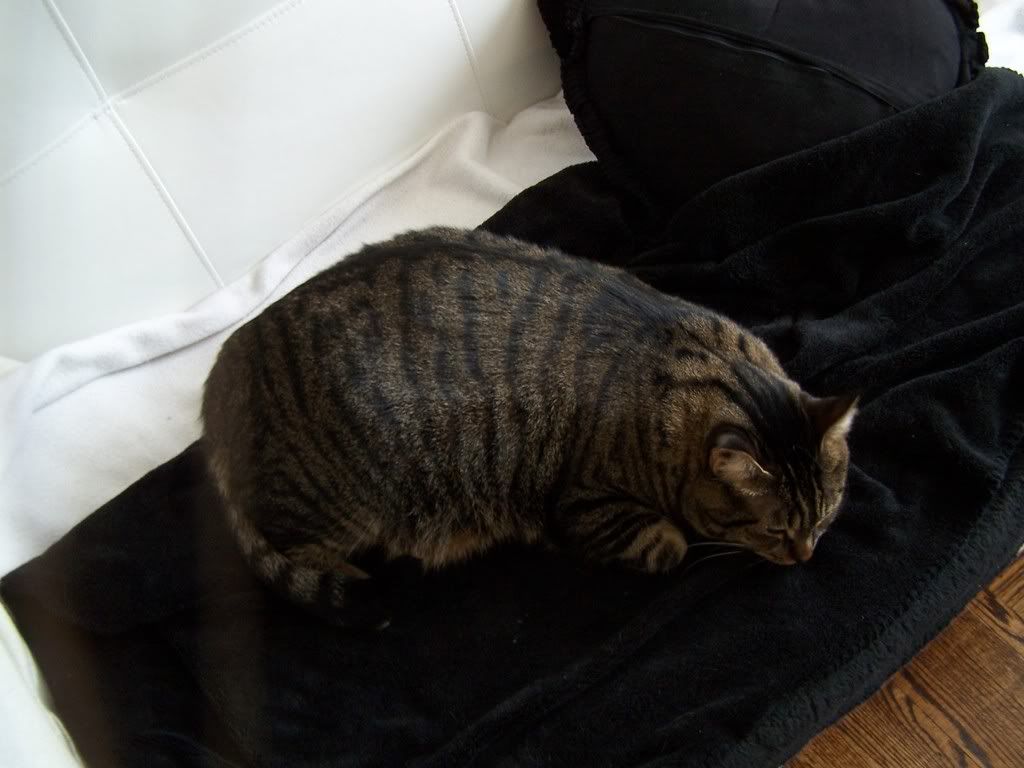 He looks like a freakin' oil tanker compared to the first pic!
Here's one for the nice pic's sake: