Or stupid... which ever fits but I adopted another dog from the Animal Shelter yesterday!
He's a 1yr old Siberian Husky. His birthday was yesterday as a matter of fact!
His name is Dakota and him and Jake are getting along pretty well.
Tonka and Duke aren't so happy
They're locked up in my room for a couple days with food, water and a litterbox.
They've sniffed each other through the door and hissed.. I took Dakota in there and held his leash. He just barked and wagged his tail.
Without further delay...... Here's Dakota (Kota for short)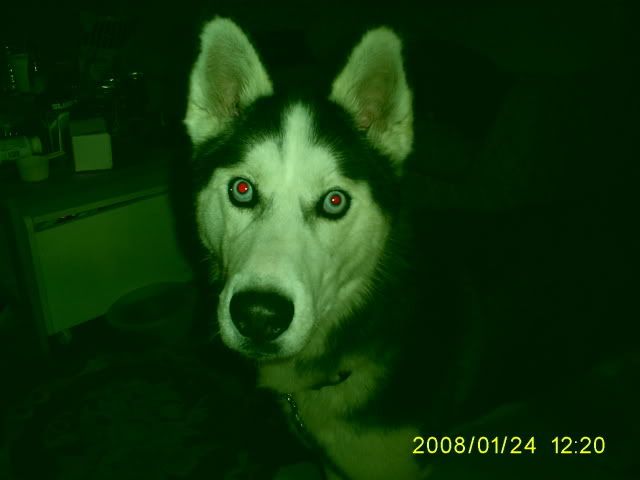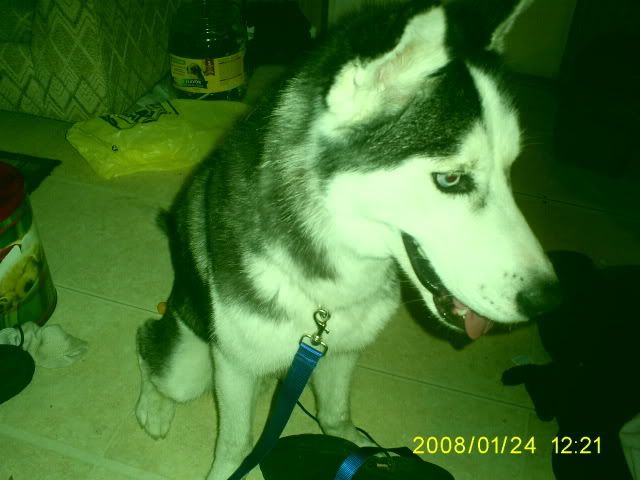 Justice giving treats