Bastian and Griffin are only 5 months old, and I didn't think they'd respond to catnip yet. But today when I brought home a new Yeow! toy for Delilah, Bastian stole it right away from her, and he and Griffin went nuts over that toy!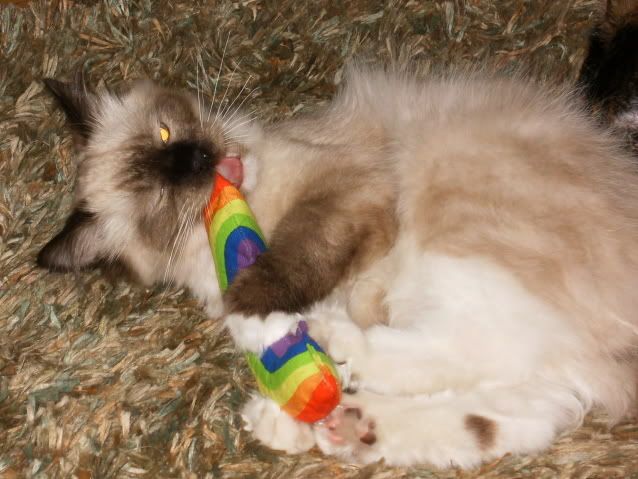 Bastian the thief!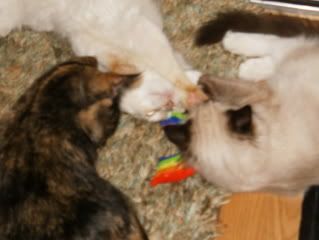 Bastian and Griffin each took an end of the rainbow toy, while Piper tried to figure out what all the fuss was about. (She doesn't care for catnip.)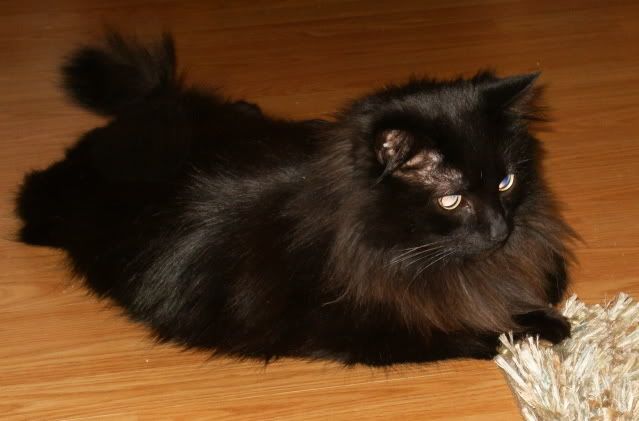 Poor Delilah just looked on as those darn kittens took her favorite catnip!
A few more random photos:
Blue, Piper, and Griffin cuddling. Bastian was originally in there as well, but decided to be camera shy when he saw me coming.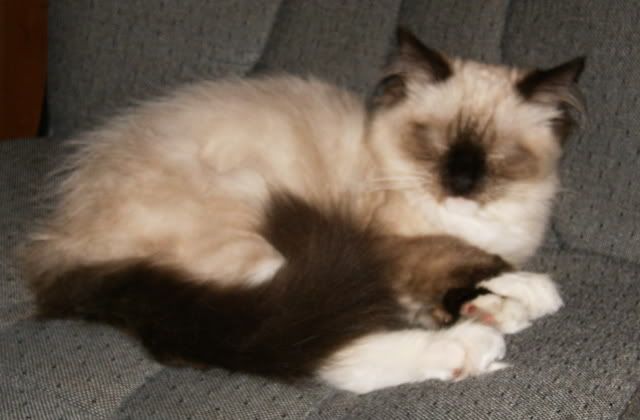 Bastian has grown so much!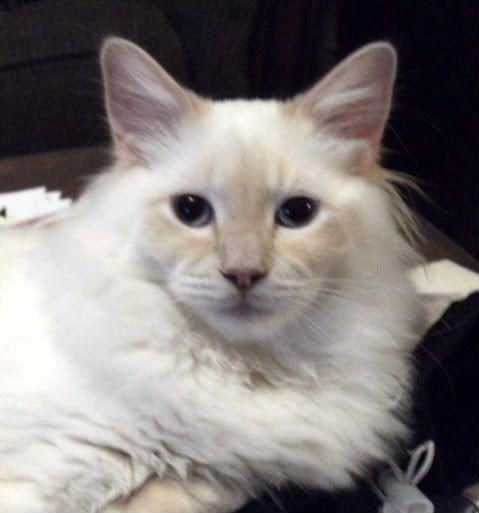 My handsome Griffin... I think he will be a very pretty boy when he grows up.