I think the male is called a Brown spotted tabby with white (you can't see but he has white paws and a white underneath).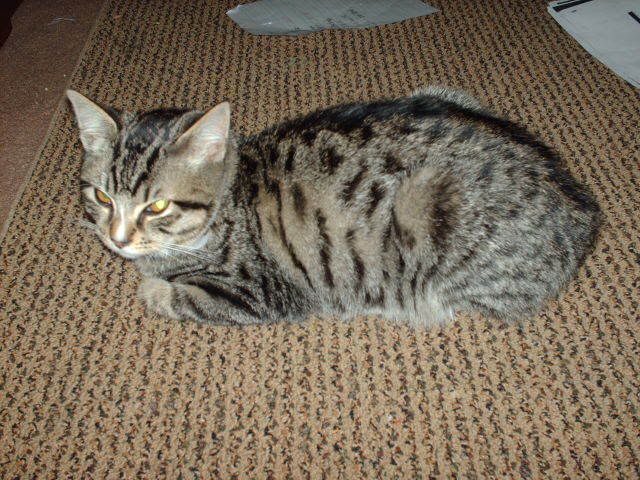 And I think the girl is called a Blue mackeral tabby with white (she also has white paws and white underneath).
They are brother and sister.