Here's some new pics of the stray kitty I've been caring for the last week and a half. Here's the last thread
http://thecatsite.com/forums/showthread.php?t=155250
His leg looks just about healed on the outside, though I'm sure it still has some healing to do on the inside.
He's such a little love bug!
I need to find him a good home, I really wish I could keep him but it's just not financially possible right now.
So if anyone in the central NJ area is interested PM me
I think he looks like Susie's Tiggy in this pic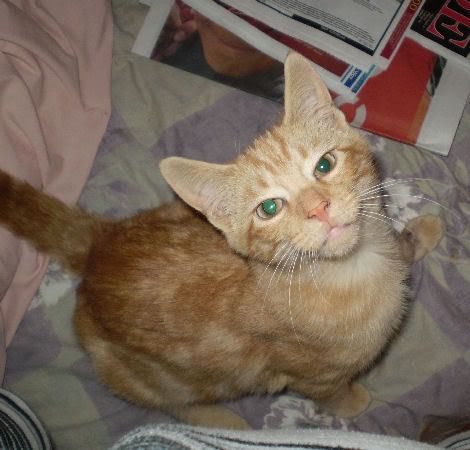 Stretching out
Junior and Spyder