Oh my!!
Punkin is so funny!
I just put the remaining few beers of DH in the fridge and put the box on the floor(ya know to toss in trash lol) and wasn't gone a minute and came back to this: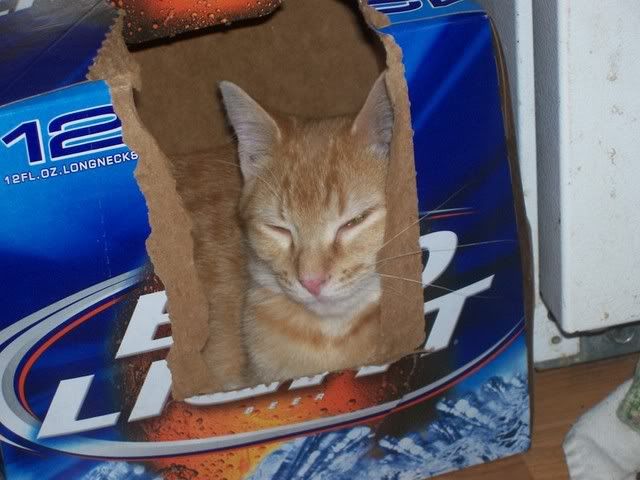 And of course he wouldn't be able to rest long because..........
Diego had to mess with him...
And Ella Mae had to investigate as well!
Diego just wont give up...
I think Punkin was a bit annoyed!!
At last, it is just me and MY box: