George has a new thing he likes to do when I'm having breakfast. As soon as he sees me pouring a bowl of cereal for myself, he'll hop up on the other chair at the table and sit with me while I eat!
And once I am almost done and I start to drink the last bit of milk in the bowl, he hops down from the chair and sits next to me because he knows he's getting a tiny drop of milk for a treat.
If I ever eat some other kind of food out of the same cereal bowl, he does the same thing because he thinks he's getting a treat! So cute!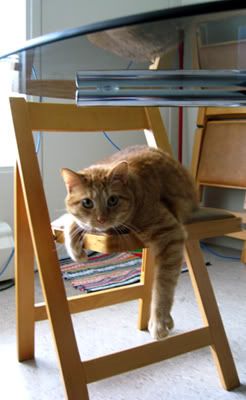 "Just hanging out here on MY chair."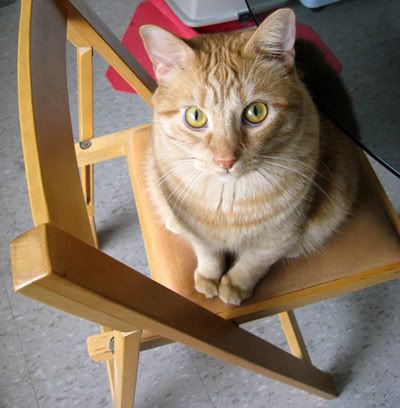 "Are you going to give me the milk yet or what?!?"