Some of you may remember when Snickers, my Chocolate Lab had her puppies last summer. We kept one, and her name is Skuttles. Well, I thought I would just formally introduce her to everyone.
Skuttles as a puppy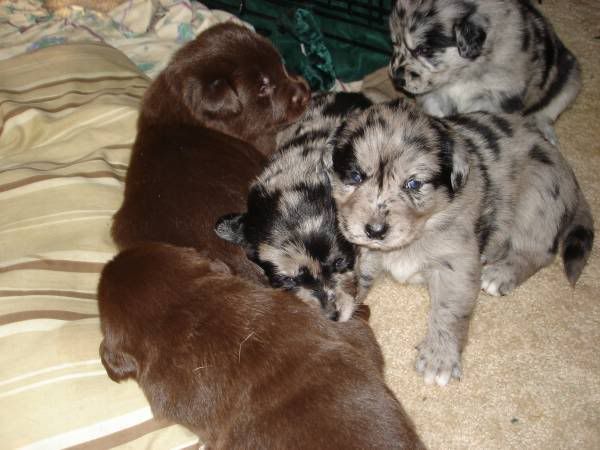 All grown up now. She is little over 6 months old! She has the Austrailian Shephard markings and head, but a Lab body. And her one ear insists on flopping back. It is so cute!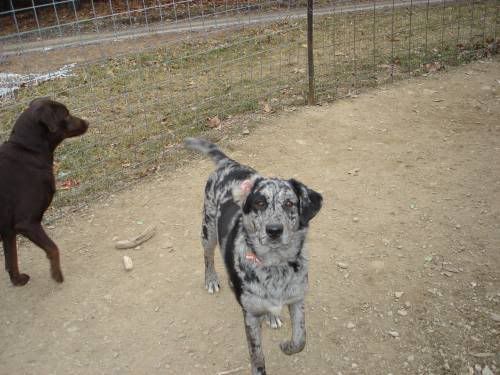 Skuttles with her mommy, Snickers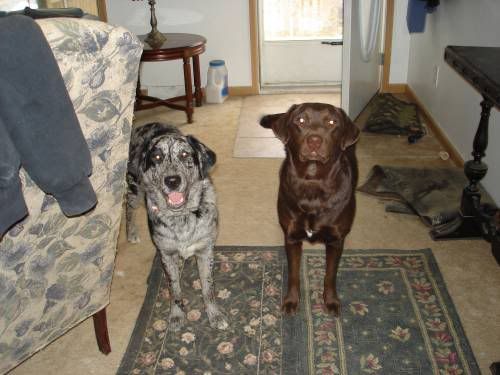 Of all our dogs, Skuttles is probably the most well behaved. She patiently waits for attention instead of demanding it (unlike our pug
) and a 3 minute belly rub puts her into heaven. She leaves you alone when you're eating instead of begging for food (unlike her mother!). The only time she really barks is in the morning when she realizes you are up and she is going to get let out of her crate (unlike Brooke). Overall she is a sweetheart and I lover her to death! Snickers having a litter was a mistake, but I'm so glad that mistake was made! I couldn't imagine my home without her!