Would you rub my belly please.
offline
906 Posts. Joined 4/2006
Location: Ottawa, Canada
Yes you.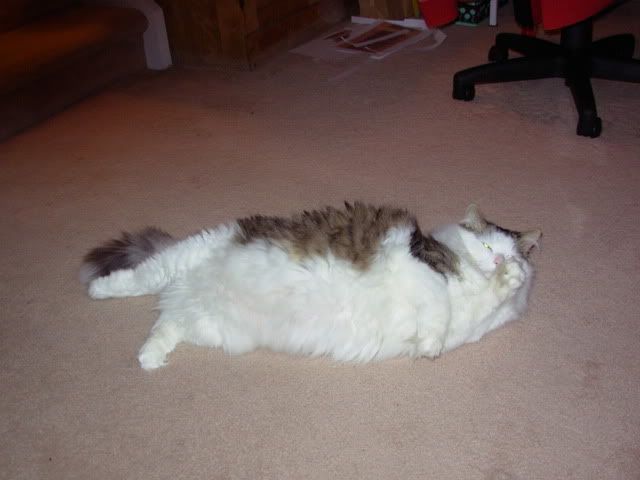 No?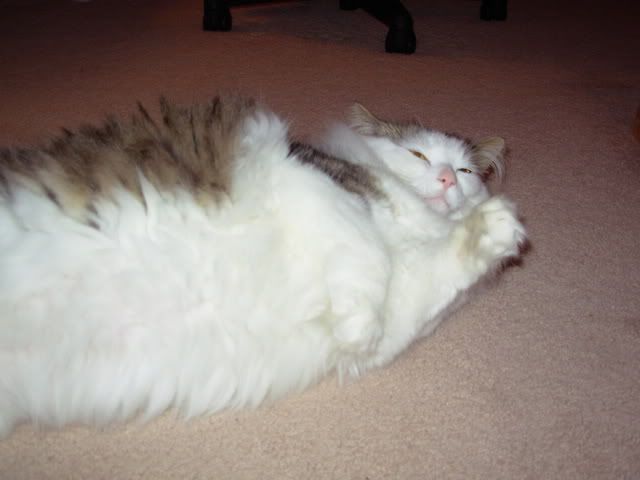 Hmph.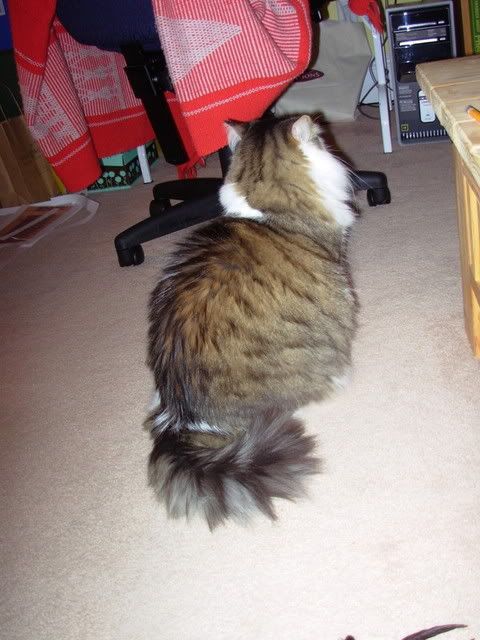 Army Meowmy

offline
1,883 Posts. Joined 6/2007
Location: Fayetteville, NC
Adorable snapshots! Reminds me of my Tiger when he sprawls out too!
The World Welcome's Hunter Keith!

offline
8,001 Posts. Joined 7/2005
Location: Pinellas Park, Florida
Aww.. Quill, I'll rub your belly!
Birbaby mom!

offline
2,590 Posts. Joined 5/2005
Location: Texas
I'd love to rub that fluffy belly!
Under Portia and Diesels' Control

offline
3,411 Posts. Joined 9/2005
Location: Sydney, Australia
No way I'd resist that beautiful belly!
Or is it really a trap?
offline
5,293 Posts. Joined 9/2007
Location: Secret Santa Land
That's a sight I see from Butzie, too. Too soft to resist.
x Princess x

offline
6,454 Posts. Joined 6/2007
Location: Telford (UK)
adorable!
offline
794 Posts. Joined 10/2007
Beautiful cat
offline
554 Posts. Joined 12/2007
Location: Northeast Ohio
Awwh! He's sooo dang cute! I love the long hairs coming out of his ears
Until we meet again~daddy

offline
10,169 Posts. Joined 3/2006
Location: Podunk, Kansas
I would love to rub that beautiful belly!!
offline
7,579 Posts. Joined 6/2007
Location: In the middle of BC
I could not resist that sweet baby's tummy