I've officially had them for 2 months at my home. Steve has grown and become an orange *poof* and Gigi has shown her very agile and athletic abilities. She dares me to create something too tall for her to jump up to.
I'm sure she has some Bengal blood in her somewhere.
Gigi with the remarkable markings. She even has a beauty spot above her lip!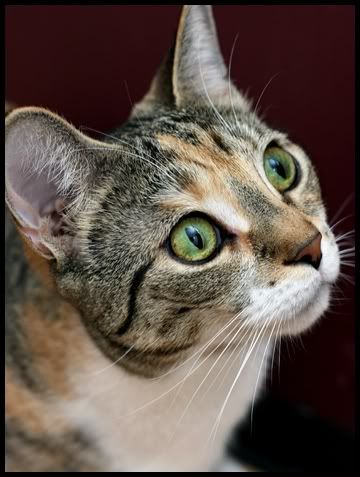 Steve, the orange poof....not sure when he's going to stop growing.