These are two kittens from our last litter we are keeping both for breeding and I am showing the seal mitted and possibley the chocolate, she has a penalizing mark that may not do as well, but we will try her in the ring just the same.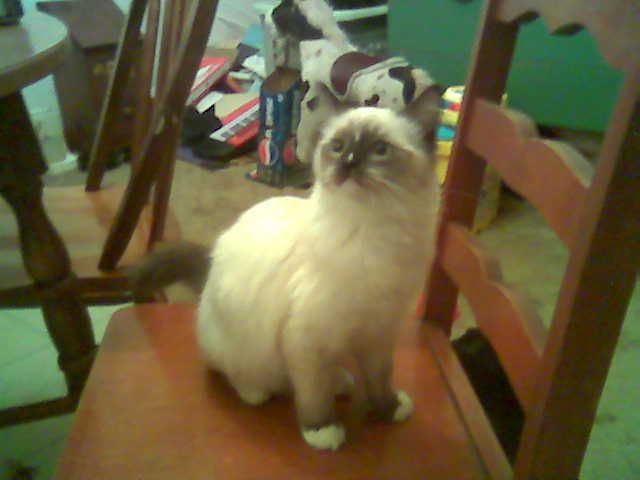 Here are a couple of them when they were younger.
This is the choc one with the marking on the side of her nose.