Bella was unimpressed with my new 20lb kettlebell, but she did like the box it came in...so of course Stan had to investigate...apologies that some of these are a bit noisy, but this is a true account of the incident...
What'cha doin'?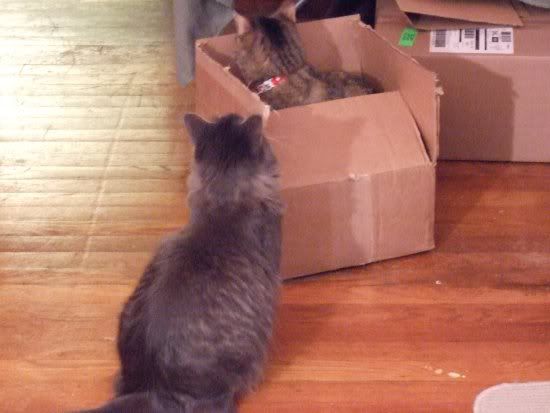 This is my box, I claimed it. I got here first. Mine.
Ok, then I'm going to sit on this box until you get tired and leave the new box...
Get away from my box...
Maaa...make him get away from my box!