I bought a betta fish at the pet store today, I have been planning on getting one for a while now. His name is Bubbles
Bubbles is still in his tiny little pet store container, I'm waiting for the water temperature in his 1.5 gallon tank to adjust, I'll put him in there tomorrow night.
"Is this my new drinking bowl?"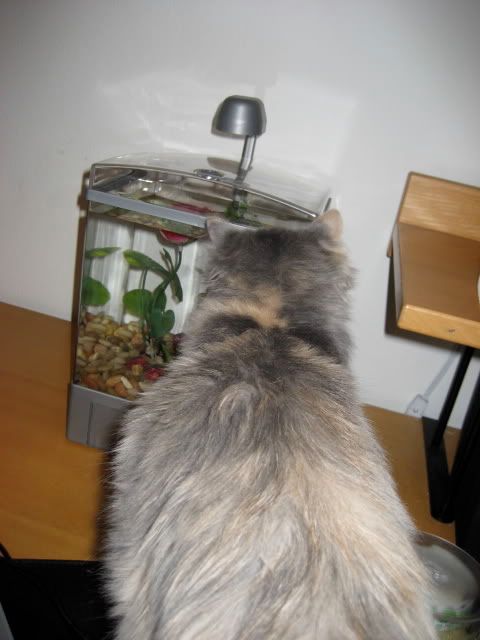 "You look yummy."
"Wanna play?"