Sorry in advance if this is in the wrong forum but it covers a few topics so I wasn't sure where to put it
There has been a stray kitten living in my nephews friends back yard for roughly about 2 months (?) months now. His friends mom has been feeding him but won't allow him in the house.
So, my nephew brought him home last night because they were very concerned for the baby (the outside temp got down to about 14 degrees here last night
.
He has a wound on his leg and I found out it's been there since Christmas, poor baby, looks like it may be a bite wound
It does look infected, he favors the leg a bit but is not really limping. We are going to get him to a vet tomorrow, but it's gonna be hard financially (we just went through almost $400.00 at vets in the last 3 weeks or so) . I have been keeping it clean and applied a little bit of antibiotic salve to it.
He looks to be about 4 months old. This boy is such a little love bug though!
He just loves being around people.
Here's some pics of him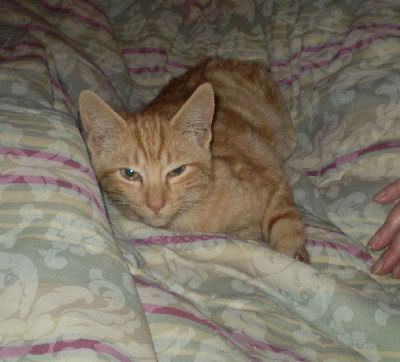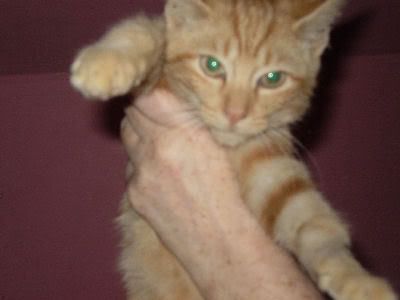 Here's a pic of his wound