As some of you might already know, Maya will be part of our fur family for some time.
She is a lovely pregnant cat from the shelter and I'll take care of her until her babies are old enough to be adopted. I'm pretty nervous, because I've never seen a cat deliver before and I never took care of a new mother and her kitties either. However, I'm already in love with the beautiful Maya and I'm learning as fast as I can with the precious advice I got from the "pregnant cat and kitten care" part of the forum (I would be glad if you could help me out by sharing your experiences and tips with me over there
).
Here are a few close ups of her pretty face, green eyes and orange nose: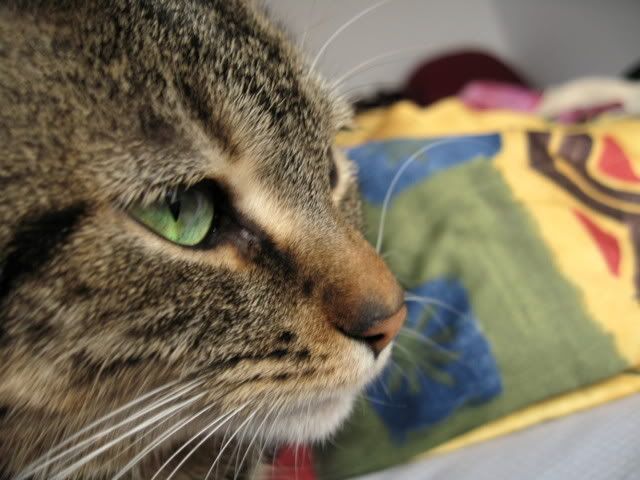 Here you can see that she is pregnant!
And her beauty is only the beginning: she is as sweet as silk, gentle and kind as well!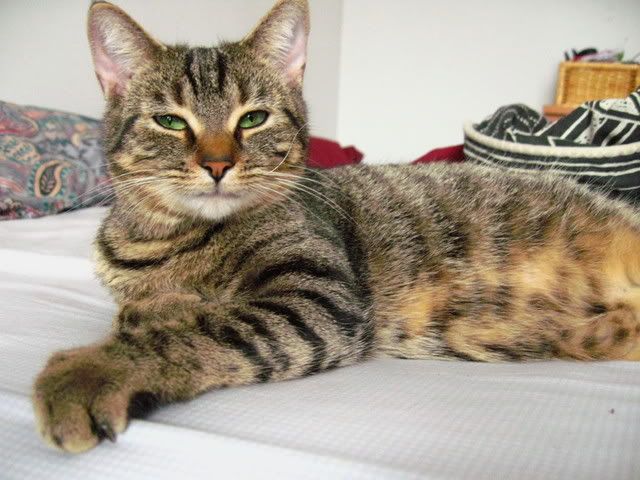 When she gets her babies, I'll try to post a few pictures of them growing up with their mother!