Here are my two new little cuties!!!! Sorry for the poor quality. They were taken with my cell phone. I need to find my usb cord for the digital.. LOL
And they need names!!!
Together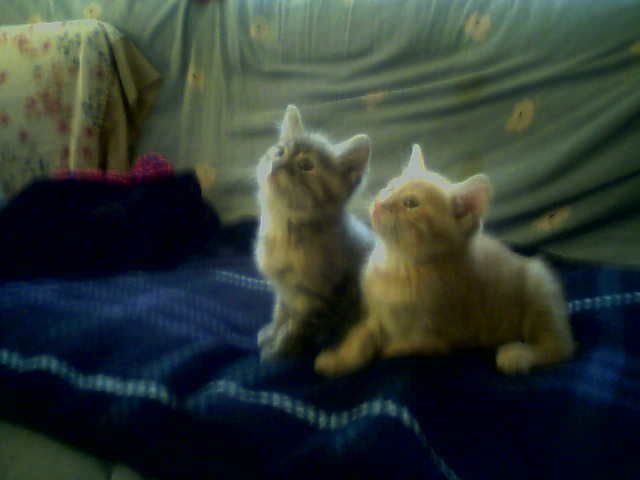 Little Creamy orange tabby girl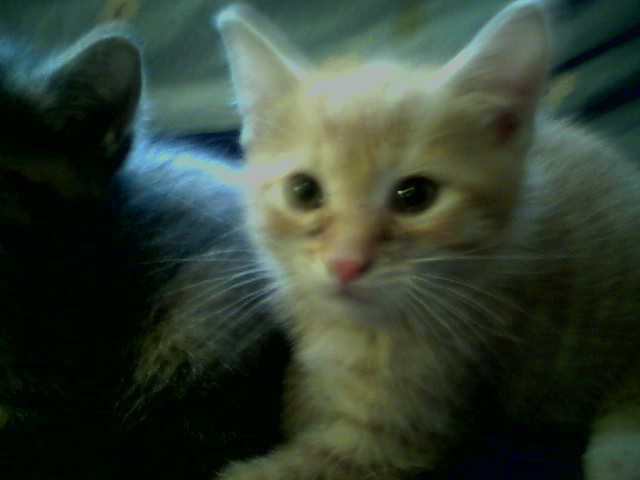 Little muted tornie girl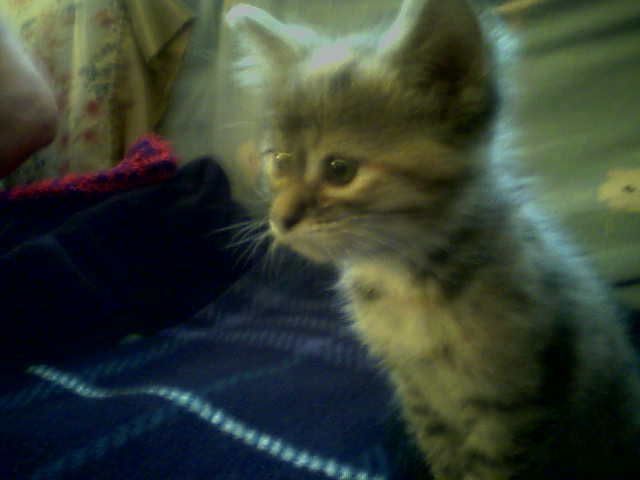 They are a bit skittish right now and are hiding out in the bathroom, but they are such sweeties!!! I am off work tomorrow, so I will be spending lots of time with them. And since Mike is home all day, they are going to have him wrapped around their paws in no time at all.
I saw and petted the mama. She just laid her head on my shoulder and excepted the lovings. The lady that I got them from told me the Mama (named Rat because of her extremely long tail) is going in for her spay!!!
As soon as these 2 little girls are old enough, they are going in too.