Well the cats were for some reason really interested in the crate the other day and I got some GREAT pictures!!!!!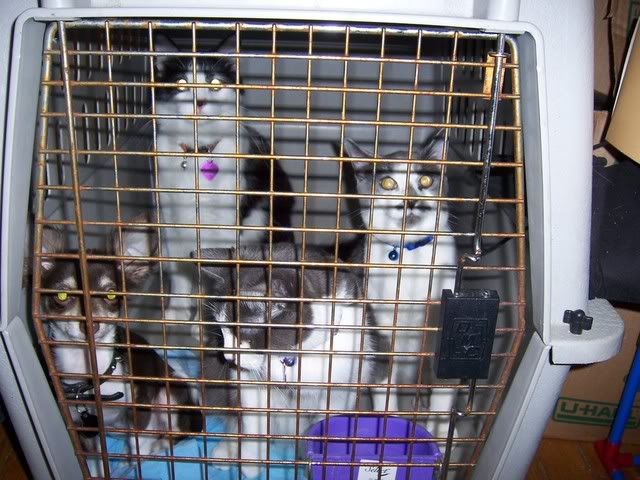 Leya's up front.....looking PRETTY mad!!!!
She wasn't exactly happy to be trapped near Thor....they still aren't the best of friends (when we're looking!
)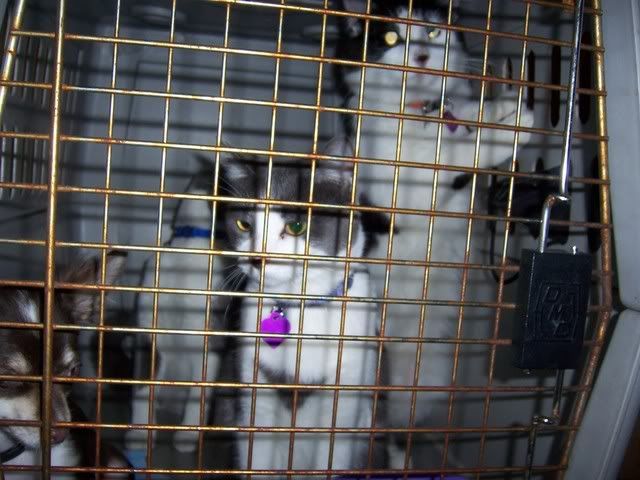 Enzo is the one standing up. He kept sticking his paws out the little windows asking daddy to help him! Momy was being evil and just laughing and taking pictures
Stuart looks pretty cute!
My abosolute FAVORITE one!!!! *Notice Enzo's face* He looks just like puss in boots with that sad face!
(Stuart was looking for a way out
)