I am wondering because I adopted out Emerald(a cat I was "fostering") on December 1. Last week her new owners went out of town and so I'm "kitty-sittin" for them. Emerald's belly is shaved and the hair is bout 1/4-inch long, but there's no evidence of a spay.
No scar, no bump, nothing!
Also, I found out she has tapeworms(Yuck! I bought some meds for her). I'm starting the get this weird feeling that something isn't right...
Anyways, I was wondering if ya'll could tell me how lond it should take for a scar to dissappear? Maybe I'm just paranoid.
By the way, here's a pic of her belly: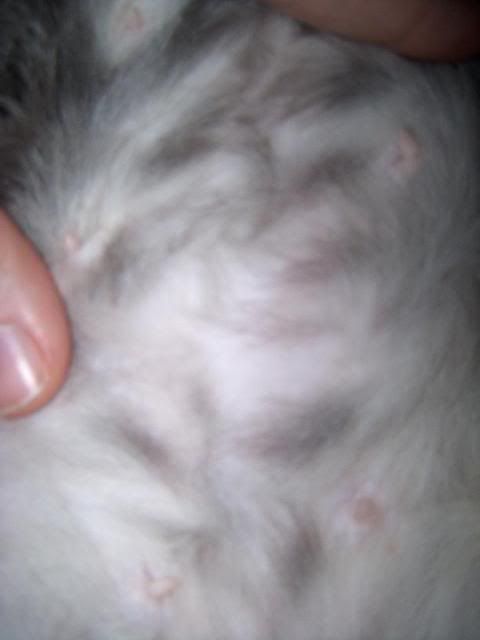 No scar.