I guess I am biased...
offline
2,244 Posts. Joined 1/2006
Location: philadelphia
but isn't he gorgeous?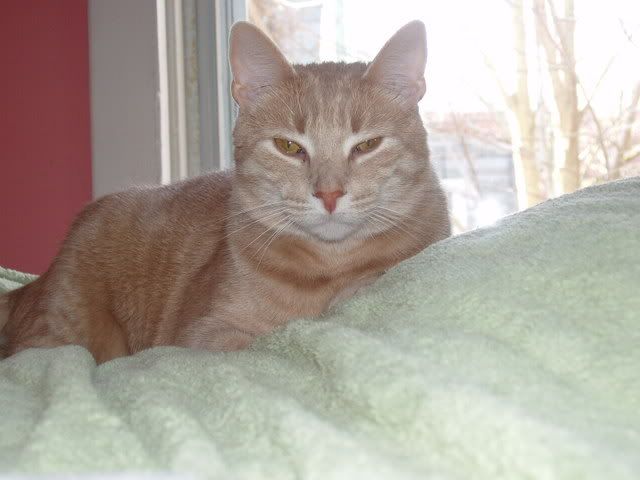 offline
156 Posts. Joined 10/2007
Location: Ponder, TX
Yes he is adorable! He has that "get the flippin' camera out of my face" look!
offline
7,579 Posts. Joined 6/2007
Location: In the middle of BC
Confuzzled :p

offline
8,982 Posts. Joined 8/2006
Location: Rising Sun, Indiana
offline
483 Posts. Joined 9/2007
Location: Wilmywood, NC
He's like a feline Fabio, minus the bird attack!
x Princess x

offline
6,454 Posts. Joined 6/2007
Location: Telford (UK)
offline
207 Posts. Joined 12/2007
Location: Northeast Connecticut
What a cool dude. Looks like he's got the world wrapped around his little paw.

Very serene, very royal...and very handsome prince.
offline
443 Posts. Joined 12/2006
Location: Canada
yes... he's very handsome...
Until we meet again~daddy

offline
10,169 Posts. Joined 3/2006
Location: Podunk, Kansas
Very handsome, in deed!!
offline
Yes, he is!