My sweet little Peaches (Yes, I still have my Christmas tree up).
The next couple are a bit light as the sun was coming in the window but I like them.
Trying to get away before mom figures out who knocked the toy basket over.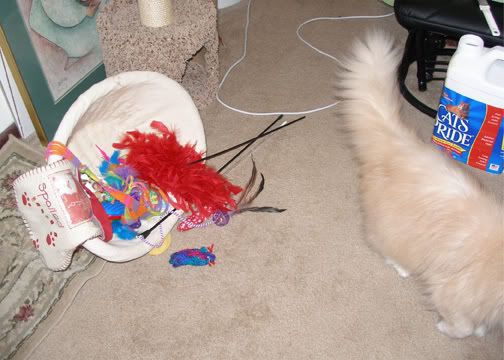 The toy of choice!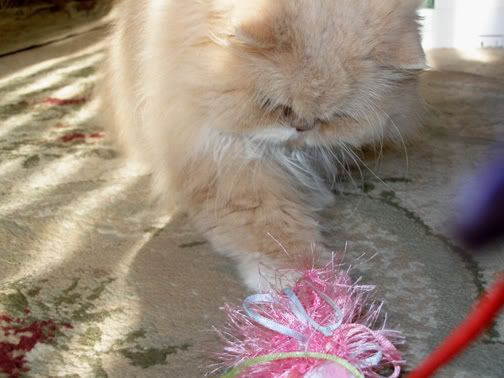 Whew... I'm pooped out now. I need a rest!
Where are my shoes? None of these will fit MEEe!
Peaches is enjoying her favorite Christmas movie!
Maxx is wondering what he can get into next.
Talk to the Paw! (Look at those pink toes!)