I had to share with you guys my kits when they were little....I'm such a proud mom, as all of us are.........
This is before even I met my baby boy.......Jerry had just picked him up running down the middle of some road.......he was a hungry little man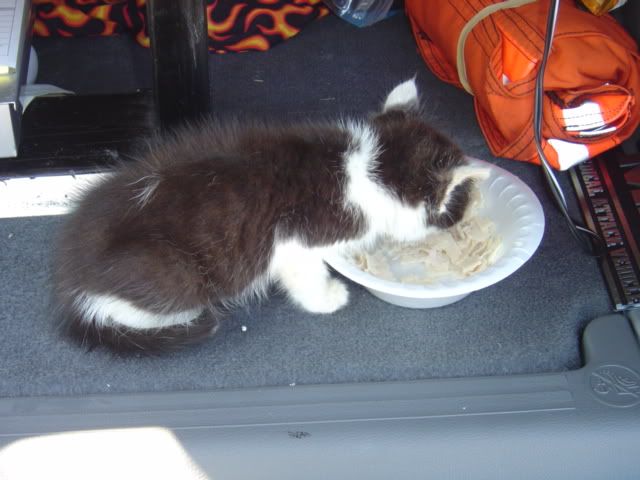 Jerry brought him home and we cleaned him up best we could.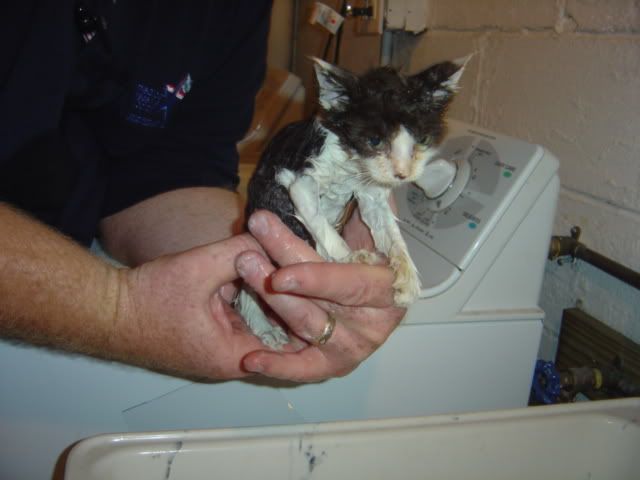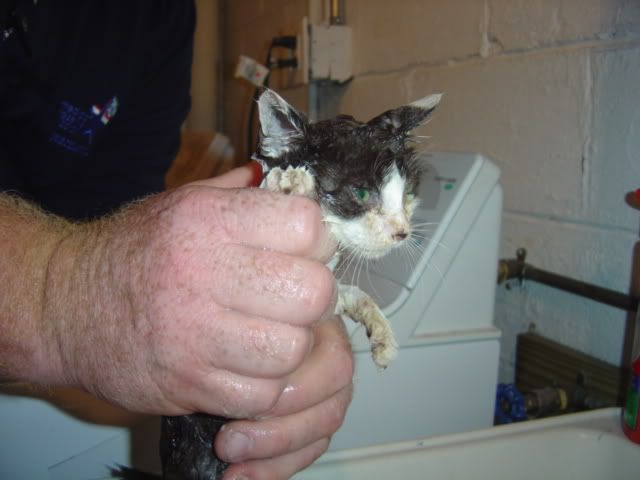 He looked a little better, but still had a dirty face. Poor baby!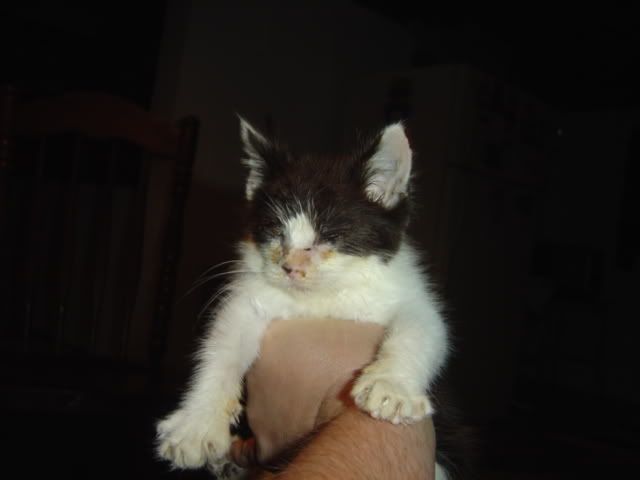 I had to keep him away from TT & P until we got him to a vet, so the poor guy spent his first few days in our basement........
He seemed happy enough though.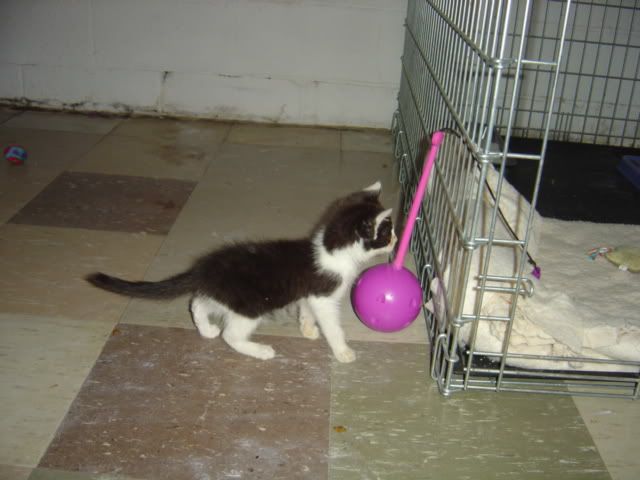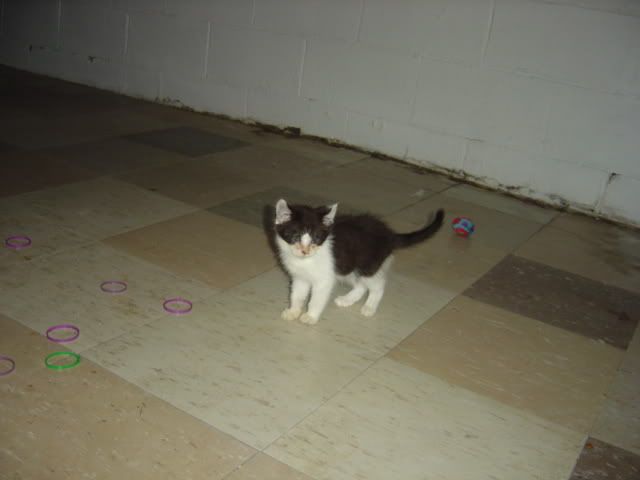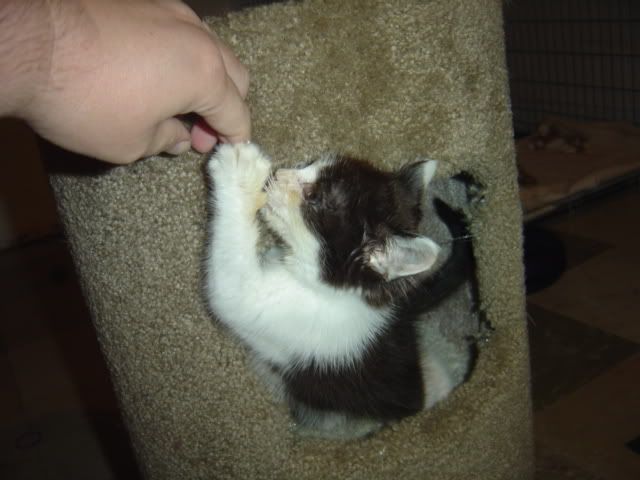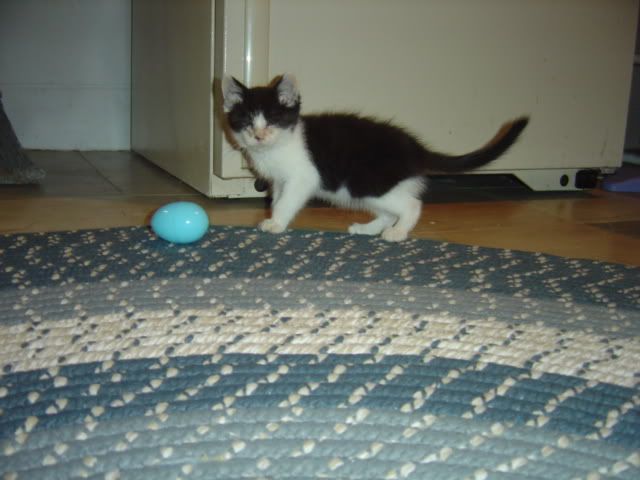 Biting Mommy's toe