Introducing Penny! This little girl was abandoned in a remote park, and it was pure coincidence that I happened to find her. She was crouched down in front of the wooden outhouse bathrooms on the cement, and I had pulled into the parking lot with my mom to check out the park. I've gotten calls that people dump cats there, but anytime I've driven out that way, I never see any.
She's approximetely 7 1/2 months old, and in need of some groceries. Happily already tested clear of Felv/FIV. She is insanely loving, and when I coop up the other cats and let her have the run of the upstairs with me, she follows me everywhere meowing the entire time. Working on clearing up some runny stool, but other then that, pretty healthy :-)
She's a hoot, she loves to roll over and have her belly petted and her sides rubbed, but she doesn't just "lay down", without fail every single time, she simply falls over sideways. Kerplunk
Without further ado!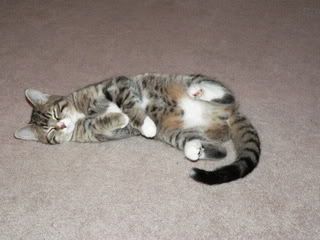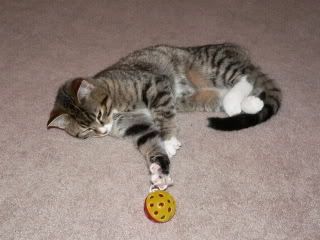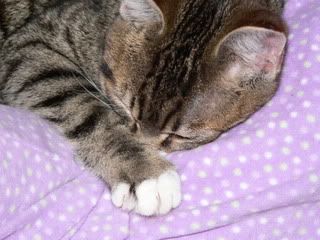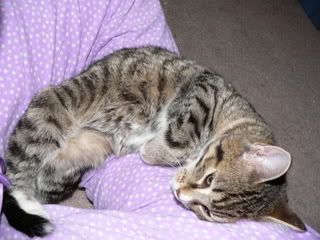 By the way, if anyone was following, both Mocha and Java have moved onto their new homes now :-) And don't mind my ultra cool pj pants!