I volunteer at a non Kill Non Profit shelter every saturday, myself and another volunteer try and take the pictures for the website, and the 'cat of the month' videos.
The shelter is great but the cages are old, they were handmade, so as you can imagine a few years of cat pee and scratching they look quite bad in the pictures, we had been experimenting with ways to make the cages look nice, we tried photo editing them but that was hard work, also the lighting in the cages proved to cause problems, we tried hanging material in the cages, and then yesterday one of the volunteers made a frame using plastic piping and joiners shaped like a goal post that we could hang our material over and also we could use in the 'sun room' wheer it was nice and light and sunny and a favorite place of all the cats. I think it worked perfectly, here are my favorite pictures from Saturday:
Madeline is about 18 months old, she is a friendly playful cat, that loves to jump on your back if you are down low cleaning cages, she likes to try and rule the roost with the other cats at the shelter, and she certainly has allot of personality.
Bear was abandoned when her new owner purchased a kitten, because she was unfriendly towards it, however Bear seems to be quite friendly with the other shelter cats, and even shares her bed with some of them, she is a beautiful Main Coon Mix so she is very fluffy.
Martina is almost 6 months old and is still quite shy, she had been rescued from some woods with her 2 sisters, she is very inquisitive and loves to see what is going on, she had to have a good look when we were taking pictures of the other cats.
I thought id share the other pictures too, they just are not my favorite...
Bear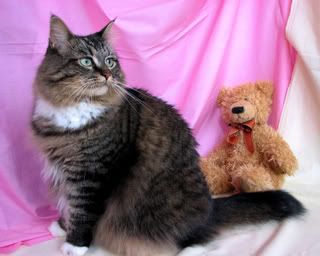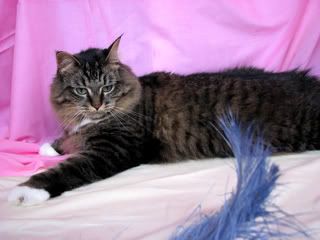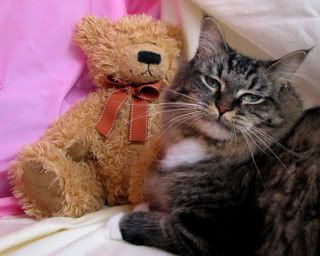 Madeline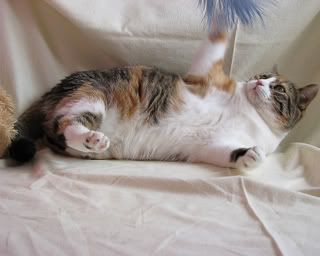 Gemma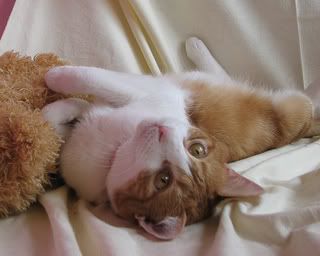 Scarlet (Martina's sister)