I don't know Mattie's real birthday but have decided to celebrate it on January 4th (based on various things, it's just a guess though). Here are some pics from her birthday!
First thing of the day was a trip to the groomer's. Mattie has had bad kitty acne for months (multiple vet visits and medications, bah) and the latest treatment is a corticosteroid cream that turns her entire chest yellow. I couldn't have her looking grungy on her birthday! She's happy to get out of her carrier here.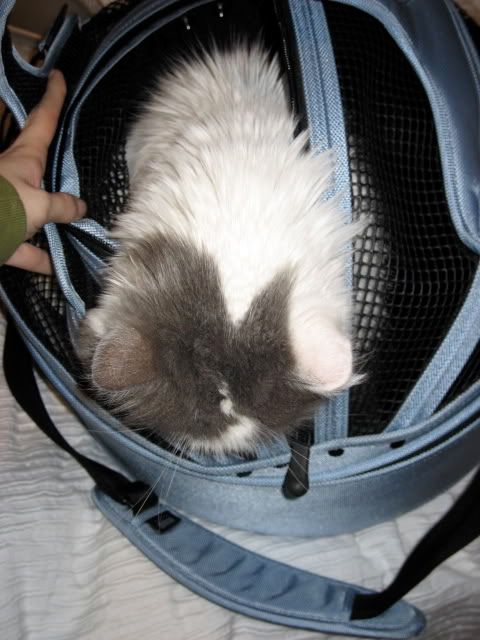 Waiting patiently for dinner (sorry, it's a bit blurry)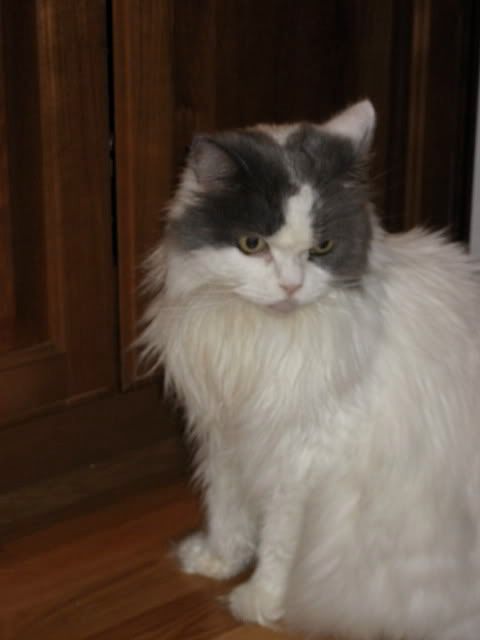 Surprise! Fancy Feast Grilled Salmon, her favorite! She's not usually allowed to eat this and she scarfed it right down.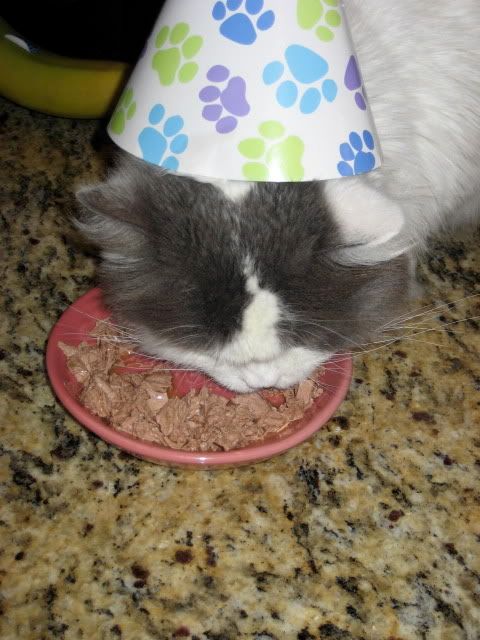 Ok, Chloe, you can have my leftovers if you *must*.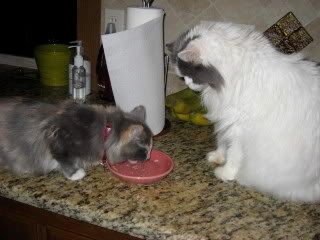 Birthday presents!