Booger was our very first rescue (2001). She was a stray-turned-feral, abandoned in an RV park. It took months to be able to approach her. We did almost everything wrong. We did, however, take her in to be spayed before Spring rolled around. Of course - it turned out she already was.
Gary used to call her Hitler. I tried to name her Rocki. But Booger she was. She's the proudest most independent kitty I've known. But the summer before Gary drove through one of the worst ice storms in NJ to get her to the person that was flying her to her new mom in OR, she'd finally become an incredibly lovable, huggable fur baby girl that loved to sit on our laps and knead and drool.
Unfortunately, she couldn't deal with the developing feral colony, and we thought we were moving near-term - and at the time, we just couldn't see confining her to becoming and indoor only kitty. If only I knew then what I know now.
Boog - I hope you're happy and healthy - and loving life. If you've passed, sweet baby girl, I hope you're playing and romping over the bridge and that your passing was quick and painless.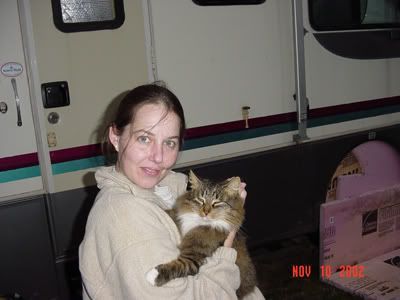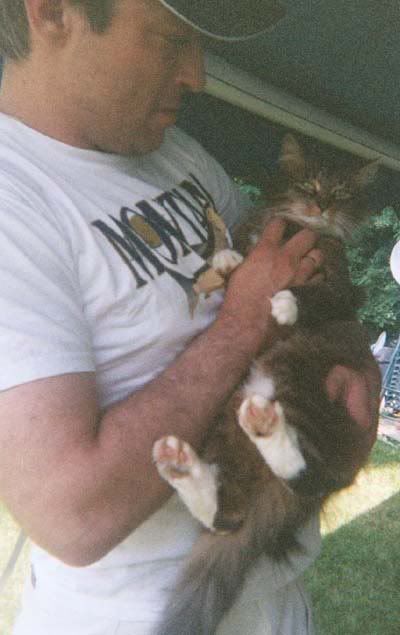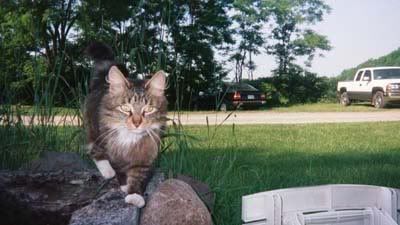 Laurie