My oldest sister had a baby boy Dec 29th, 07! Welcome to the world, Jonas Lavery Tu!
(That's their sweety of a kitty, Esther, beside him.)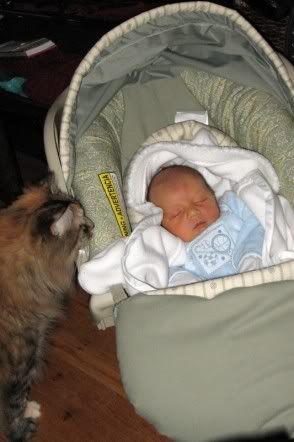 Seems like everyone's having boys! My biological sister had a boy, the oldest biological sister is expecting a boy any day now and I had surrogated a boy! (Plus two of my neighbors had boys recently too!) Boy, oh boy!