I volunteer at a cat shelter on Saturdays, and always take my camera, so I can hopefully take some half decent pictures for their website and better my photography skills at the same time
I use a Canon PowerShot S3IS point and shoot)
These are my favorite pictures that I have taken they are my favorites for different reasons, some i think the cat is cute, some I like the way I took the picture, and some are comical and some have been edited to create different effects....
Cali, this poor declawed cat was rescued with her her brother, their previous owner decided not to take them when they moved, they were fending for them selves for over a month, a kind lady took them in over thanksgiving and then brought them to us, for everything they must have went through they stuck together and traveled together. They had been micro chipped after contacting the old owner she signed them over to us. (now re homed)
Siri, one of the more grumpy cats, unless its dinner time or she is sleeping, she actually looks to be smiling!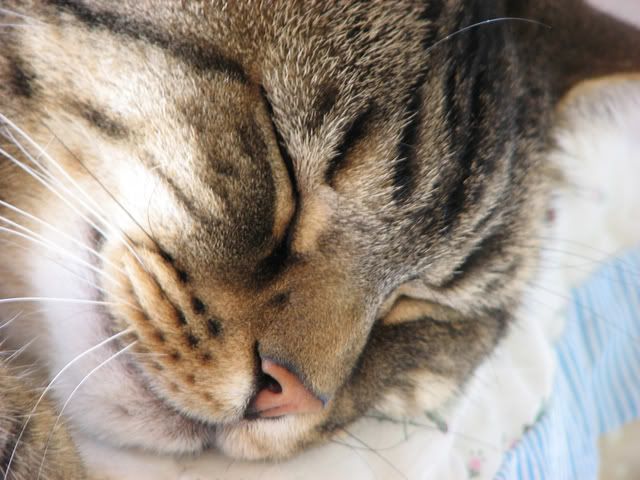 Olivia came to the shelter with her litter of kittens, all her sons and daughters were adopted but she was left toil last (re homed this weekend)
Bear couldn't get on with the other cats in her house, so she found her way to the shelter if you were wondering, she is part main coon...
This is Cody,, Cali's brother, I think he looks like a giraffe in this picture!
Linus Brown, sometimes likes people sometimes he doesn't, but he loves to play, caught him laying on his back after a play session
Linus again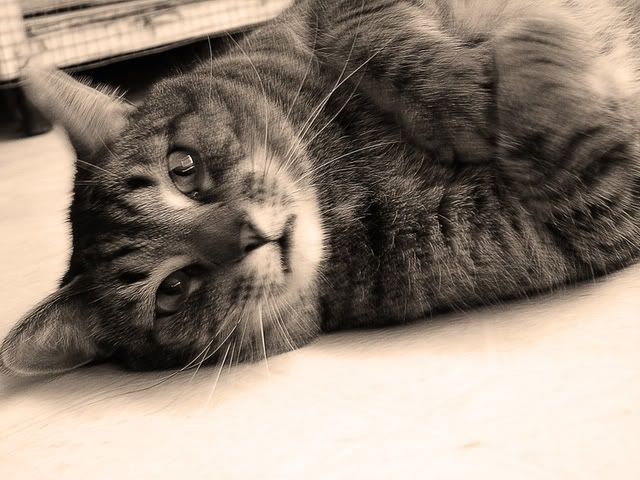 Sunny is a beautiful cat, when he lays on his side he looks like a floor rug, unfortunately he is one of our semi permanent residents as he is quite feral, doesnt like to get to close to humans
Ruth is one of the older ladies, she is napping in the dolls crib
Sheba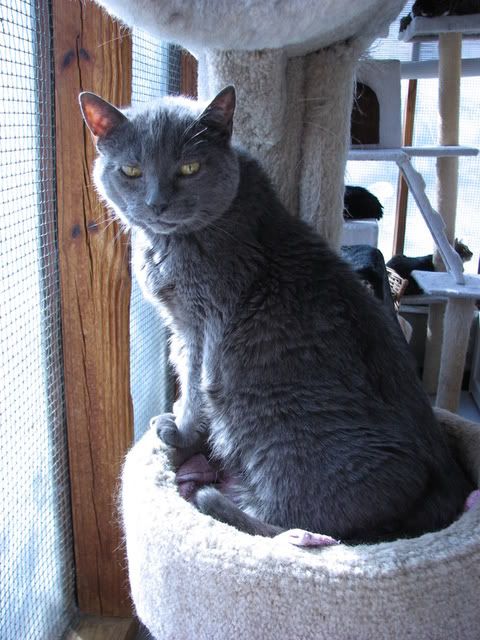 Clay, AKA elvis because of his side burns, he is a timid but loving cat
I was taking pictures of Toby in his cage and before I knew it he was on my shoulder and nibbling on my hair, its an awful picture because I was trying not to move to much as he had razor sharp claws!