First, I always doubt myself. Second I have ALWAYS wanted to paint a canvas. Well I must have mentioned this to my sister once because for Christmas she got me a painting kit (sort of a paint by numbers sort of thing) that was acrylic paints and a canvas. The tulips were already drawn, I just had to paint it, but I was really happy with it! And I loved doing it so much that I bought some more canvases and paints and painted more on my own yesterday! So I wanted to share my pictures with you.
This is the tulip painting: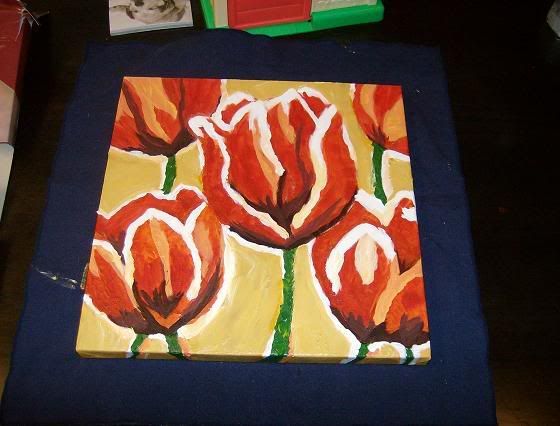 This is my pug painting, first the sketch (I have NEVER sketched a pug before!):
This is the finished pug painting:
Here is a closer up of the head:
And this last one, I was trying to copy something I saw on HGTV once. I painted the bottom brown (to be sand), the middle one blue (to be water), and the top another blue (to be sky). And I HATED it. So I decided since I already wasted the canvas that I would just be messy and creative and I love how it turned out, and the background colors look cool this way.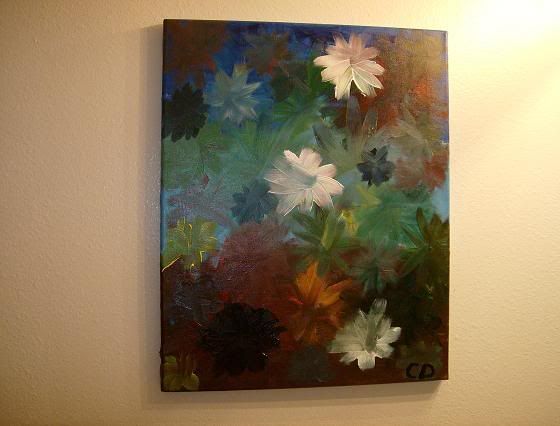 And now I am out of canvases. What do you think?