Takoda has had a field day with the packing paper I received in a gift. It has been non stopped shred fest. He wrapped his worm inside and went to town trying to get it out. Pooh and Tigger have both joined in occasionally.
My living room is now covered in this stuff.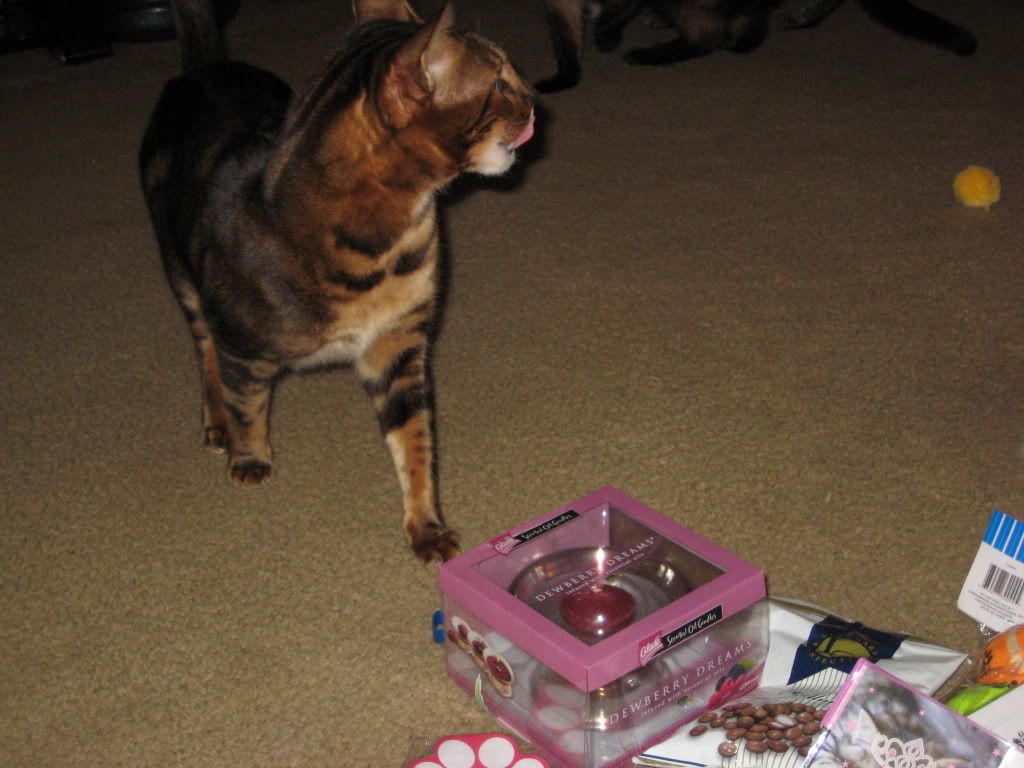 Taste like chicken!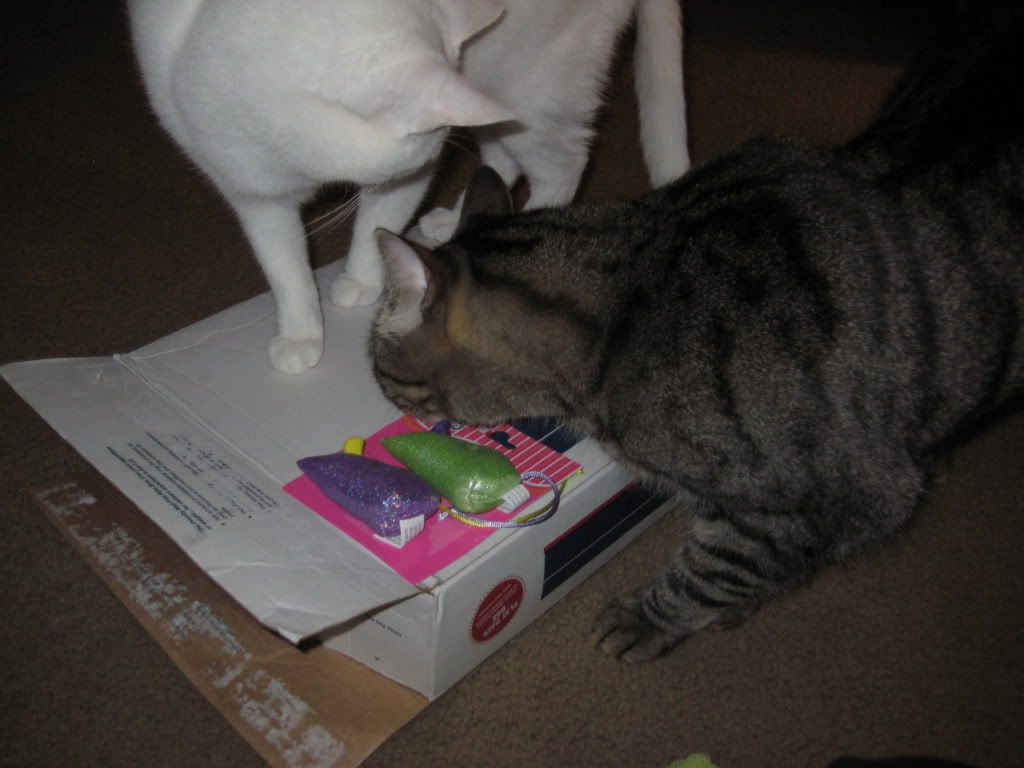 Worm? What worm? I don't see any worm? Must keep digging.
With my might teeth I will break these steel wires!
Who is going to save you from my claws now oh lowly worm?
Let me show you how the pros do it Pooh.
Mom.... I need another piece of steel. This one is all broken.
Hey MOM!!! I want another piece NOW! I need to hunt!
Tigger loves rolling in all the pieces.